How to use LinkedIn to get new contract work
27 August 2020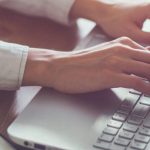 How Contractors Can Market Their Business and Win Work During Lockdown
8 December 2020
If you're tired of the 9-5, find yourself getting bored of the same tasks, and want to take control of your working day, then there's light at the end of the tunnel and you can escape the clutches of permanent employment. Another option is to become your own boss, and around 5 million people have already taken the leap.
We've taken a look at the benefits of being your own boss, and how these could improve your career going forward.
Can I set my own schedule?
Of course! If the 9-5 doesn't fill you with excitement, then a new schedule could be exactly what you need. Setting your schedule is one of the perks of working for yourself and will allow you to fit your career around any personal commitments you may have.
Many contracts won't specify your working hours; however, work will be expected to be completed by a particular date and milestones may be set to ensure everything is on track.
In addition to the hours you work, you will be able to decide on which days you wish to work.
Am I able to choose how much I earn?
Not always, but once you leave permanent employment, you'll be able to choose a contract which matches your expected day rate; you can also agree on a day rate with your client.
Contracting through a limited company allows you to take advantage of a range of tax planning opportunities, savings on National Insurance contributions and the ability to claim a wide range of expenses.
If you've got a day rate in mind, do you know how much that amounts to over a year? Discover what you could take home in a year with our take-home pay calculator.
Can I change my career pathway?
You may have found that your previous career pathway wasn't the right choice for you. Once you decide to take charge of your career, you'll be able to choose a pathway that suits your interests.
Of course, if you do decide to change specialisms, training and learning is something to keep in mind. A plus is that you'll be able to be more flexible when it comes to attending training and specialist courses, as your schedule is something only you will be in control of.
Can I contribute to my pension?
One of the benefits of being your own boss is the ability to pay into your pension. You can pay as much or as little into your pension as you would like, and your contributions are tax-free as long as they do not exceed the annual allowance of £40,000.
There are limitations to paying into your pension, you cannot invest more than your company's income during the year as this could raise suspicion from HMRC as to where these additional funds came from.
The lifetime allowance is also something which you should consider when planning your finances, this is the limit on the amount of money which you can withdraw from your pension without incurring additional tax. The allowance for 2020-21 is £1,073,100.
The answer to this one depends completely on the type of contract you decide to work on. Some contracts require you to work at a set location, but you'll regularly have the chance to work from the comforts of your own home.
Remote working has seen a huge uplift as a result of the coronavirus pandemic, so there's a good chance that you've already set up your home office.
Working remotely doesn't always mean staying at home on your own. Coffee shops, co-working spaces and your local park are just three examples of places where you can take your laptop for a change of scenery.
If you would like to take advantage of these benefits and take the driving seat in your career, then you're in the right place. As well as offering a range of accountancy services designed with contractors in mind, we're also able to form your limited company so you're up and running straight away.
To find out more about how we can help, please contact us and we'll answer any questions you may have.