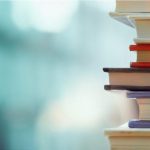 Six Essential Books to Inspire your Contractor Career
21 September 2019
How to use LinkedIn to get new contract work
27 August 2020
More and more people in the UK are choosing to become contractors, whether it's due to benefits such as the flexibility of being your own boss or the increased earning potential. Indeed, as of 2019, there were approximately 5 million self-employed workers across the UK. However, there's still some contracting myths flying around that may be putting you off.
In our 29 years of being specialist contractor accountants, we've heard them all. Below, we've busted the top five contracting myths for you, to help make your decision to enter the contracting world much easier.
1. There's no job security as a contractor.
Nowadays, it's not uncommon to have several roles over the course of your career. Indeed, a study by AAT revealed that the average UK worker will have at least 6 jobs in their lifetime. Contracting is no different, simply think of it as progression and experience. Take advantage of the flexibility contracting offers; being in control of the roles you take and the hours you work means your work-life balance will improve.
Contracting is on the rise and, according to IPSE (The Independent Association of Self Employed), over half of UK businesses are using contract workers to gain access to specialised talent – so finding your next assignment may be easier than you think. Of course, it can be a bit of a worry when you're reaching the end of a contract and you don't have another lined up. Having some money saved for these instances will be a reassurance, and it could be a good idea to have at least three months' salary in your back pocket for your own peace of mind. Furthermore, as you develop your network, your next assignments might just start to find you.
2. My income won't be much different to when I was a permanent employee.
Incorrect! Contracting through your own limited company is the most tax-efficient way of working for contractors, meaning you can maximise your take home pay. If your skillset is in high demand, you can expect to earn even more. Calculate what your take home pay could be using our handy Take-Home Pay Calculator.
3. It's expensive and difficult to set up my own limited company.
Have no fear. This is where qualified accountants come in. Having someone experienced, who knows what they're doing, will give you peace of mind. Caroola offers a company formation service for only £125 + VAT. However, appoint us as your accountant, and we'll do it completely free, and take care of everything for you.
4. As a contractor, I'll lose out on employee benefits, such as sick pay and holiday pay.
Let's be honest, there is truth to this. However, it's no reason to let it put you off contracting, as the benefits often outweigh these losses. Just think of the better work-life balance, increased take home pay and being your own boss, to name a few. Again, this is where planning (and saving) for every eventuality comes in, and you'll find yourself feeling much more secure about any unplanned absences.
Moreover, as a contractor, you'll have more flexibility regarding holidays, as you're in control of your work schedule and when you take assignments. When calculating your finances, you should realistically work out how much time you want to set aside for holidays each year and set your rates to allow for this. This way, your finances won't take a hit when you jet off into the sun for a well-deserved rest.
5. There's too much paperwork and legislation to comply with.
Alright, so this one has a bit of accuracy to it. Undeniably, contracting comes with paperwork and contractors need to keep on top of legislation to ensure full compliance. However, it doesn't need to be overwhelming.
Having a specialist accountant, such as Caroola, will not only lighten your admin burden, allowing you to focus on what you do best, but will also means that you get up to date advice and guidance on legislation to make sure you're doing everything you need to.
Now we've separated the contracting myths from the facts, you're one step further to taking the leap to becoming your own boss. Caroola is the UK's largest specialist provider of fixed fee, limited company accountancy services to contractors and freelancers; we've been acting for contractors across the UK since 1992 and have more than 15,000 clients. With our range of accountancy packages and benefits, by appointing us you'll have everything you need to walk the contracting road confidently.
Call us today, free, and get some expert advice to help you start your contracting journey