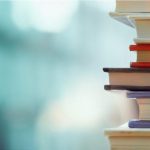 Six Essential Books to Inspire your Contractor Career
21 September 2019
How to use LinkedIn to get new contract work
27 August 2020
The inspiration for a new business name can come from the most unlikely of places. Here, we explore some of the most interesting tales behind the UK's biggest brands.
Coming up with a name for your new business is never easy. Do you stick to something generic using your surname? Or should you plump for a name that's slightly crazy but memorable?
To help get you inspired, we've put together a list that explores the origins of some the UK's most famous brands. And as if that wasn't enough, we've also got a secret naming weapon to share with you, too.
So, here are the naming stories behind ten iconic UK companies:
With a net worth of over £5 billion, Richard Branson's Virgin Group is the definition of a UK business success story. But where did that unusual but striking name come from?
According to Mr Branson himself, the origins are quite simple: "Because we were all virgins in business, we chose the name Virgin and never looked back."
Launched in Bolton back in 1900, J.W Foster running pumps had unassuming beginnings. The 120 years since has seen the brand grow to be one of the world's largest—and it was when the founder's grandsons launched a companion company called Reebok in 1958 that things really took off.
One of the grandsons, Joe Foster, had won a South African dictionary in a running race. When trying to think of a name for his fledgling company, he opened the book at the letter 'r' and saw the word 'reebok' staring back (it's Afrikaans for 'grey rhebok', a type of African antelope).
A household name within the UK and beyond, the word 'Tesco' has an unusually endearing story behind it.
The company's founder, Jack Cohen, started out on the market stalls of London in 1919. Early on, Cohen purchased a shipment of tea from a seller by the name of T.E Stockwell, which was labelled 'TES'. Desperate to rebrand the tea as his own, Cohen added another label with the first two letters of his surname and Tesco was born.
Formed in 1982 as the Racal Strategic Radio Ltd, this multinational telecommunications company thankfully changed to its current name of Vodafone in 1985.
The name is a portmanteau of 'voice', 'data', and 'phone'. By putting parts of the three words together (and changing out the rather dull 'phone' to the slightly more fashionable-at-the-time 'fone') Vodafone was created. Other famous portmanteau names include Microsoft ('microprocessor' and 'software') and the Bakerloo line (from 'Baker Street and Waterloo Railway').
With over 33 million customers and revenue of over £70 billion, Aviva is the largest general insurer in the UK. But where did that unusual name come from?
When Norwich Union and GCU merged at the turn of this century, they needed a name that was short, memorable and that would work worldwide. The made-up name 'Aviva' was struck upon, taking the Latin word for 'alive' (viva) and turning it into a palindrome by adding an 'a' at the start.
The fashion and homeware retailer Matalan was started in Merseyside by John Hargreaves in 1985. With over 200 stores nationwide, it's a true British success story.
That unique name is part of the brand's success, and it comes with a heartwarming story. Hargreaves needed a company name that was individual and recognisable. By pulling together the names of his sons Matt and Alan, he created Matalan. Simple and effective.
In the 20 years since its launch, ASOS has gone from niche web retailer to multinational brand with revenues of over £2.5 billion.
ASOS actually started life as 'AsSeenOnScreen', an internet clothing retailer where the public could buy items inspired by their favourite movie characters. Over time the name was abbreviated, leading to the acronym 'ASOS'.
Brompton, the folding bicycle company, has become a permanent fixture on roads and train luggage shelves across the country.
Founder Andrew Ritchie named his company after Brompton Oratory, a beautiful landmark that dominated the view from his workshop window. It was this very same workshop where the first Brompton bicycle prototypes were built.
Bernard Lewis and his brothers had experienced success with various boutique clothes shops when they decided to rebrand as River Island. The move led to the company becoming one of the most respected high street brands in the UK.
The name came from Bernard's son, Leonard. The family were keen not to use their surname, and Leonard came up with River Island after spending time on his motorboat on the Thames. The first name suggested was actually Oyster Island, but it was vetoed as Bernard is not a fan of shellfish.
Hopefully, these naming stories have given you some inspiration for your own company. Whether it's the view from your window or a passing comment from a family member, your next business name could come from just about anywhere.