Four Things the Government Must Do to Support Freelancers and Contractors
28 October 2020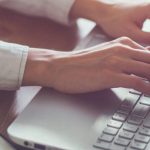 How Contractors Can Market Their Business and Win Work During Lockdown
8 December 2020
While the rollout of an effective Coronavirus vaccine is generally seen as good news, further regional or even UK-wide lockdowns can't be ruled out just yet. And even when the worst of the pandemic is finally over and businesses feel safe enough to reopen their doors, remote working may become a preference for many.
This means freelancers and contractors need to become savvy and effective at marketing their business remotely to win clients. But what is the best way to go about promoting your services? And what are the steps that you can take now to win work from the comfort of your own home?
In this article, we explain the steps contractors can take to market their business in lockdown.
To start, you need to be able to tell clients what you can help them achieve in a sentence or two. This is your proposition and will form the foundation upon which you advertise your services to potential clients, whether that's in writing, on calls or even in person.
Try writing it down first. For example, a copywriter might put: "I write words that help businesses sell more products to the people who matter." This could be elaborated on a little, by adding: "I do this by creating articles, marketing communications and website content that hit the spot with your customers."
Whatever your area of expertise - whether you're a copywriter, developer or designer - what's important is that your proposition is simple to grasp, easily explained and strikes a chord with clients.
Develop a range of marketing assets
With your proposition nailed, you're well placed to create your marketing assets. In simple terms, these assets are anything you can use to promote your business - think, a company website, presentation decks, new business emails and even articles in which you can explore the big issues affecting your space.
While it's important to be realistic about what you can achieve on a budget and with limited time, the more professional these assets look and sound, the better.
So build a website that's designed as well as it's written. Create an impactful presentation deck for potential clients (and one that you can personalise quickly). Think carefully about how you write emails and articles to generate interest in your business - the general rule of thumb for marketing communications is the less salesy it is, the more engaging it becomes.
Once you're armed with insightful and informative marketing assets that highlight the value of your services, it's time to get people interested in buying your time.
Businesses approach this in a number of ways - from email marketing, to advertising and public relations campaigns. However, for freelancers and contractors, who don't have the resources of bigger firms, business development usually takes a slightly different shape or at least on a smaller scale.
Consider tapping into your existing network. Get in touch with previous clients, recruitment agencies that you've worked through, former colleagues and even fellow freelancers with whom you have a strong relationship. Compared to cold calling, it's the path of least resistance when winning work. They are what you might call warm leads.
That's not to say you shouldn't reach out to new businesses. Far from it. Do your homework first though, identifying the companies that could do with your help. Contact the relevant head of department on LinkedIn perhaps, with a snappy message that encapsulates your offering and gives them something to think about - whether that's by referencing an industry development or the launch of a recent product or service that ties into your area of expertise.
Convert interest into new business
When you've sparked a potential client's interest and held conversations about potentially working together, the final - and sometimes hardest - hurdle to overcome is getting this new business over the line. In other words, securing the work and signing the contract.
Truth be told, there is no right way to convert a lead. Of course, it isn't made any easier by not being able to meet with potential clients during lockdown. That said, experience helps, and the more you pitch to prospects the better you become at knowing what to do and when - from following up on proposals to negotiating retainers or even upselling your services.
Advice that might also serve you well is to never come across as desperate or pushy - this can be off putting. Instead, think of what makes you want to buy products and services and try replicating this approach.
While marketing might not be something that you've ever carried out - whether because you've not needed to or it's just one of those things you keep putting off - a competitive marketplace means there's no time like the present to start. And, believe it or not, all of this can be achieved in a lockdown.