As one of France's most successful investment banks, AXA also deals with insurance and retirement plans, asset management and wealth management. Their reputation may be global, but they have a number of offices across the UK.
The main focus of much of AXA's work is in insurance, and the business trades in the UK with a range of different divisions including Asset Management, Life and Savings, Property and Casualty and other financial services.
As the largest private sector employer in the area, many of the jobs available with AXA are based in their south-east offices, but because they are a conglomerate of businesses which are run independently, there are branches all over the country.
Because of the broad scope of their business operations, there are roles for a wide range of different disciplines. These include frontline staff in their branches who deal directly with customers, financial experts in everything from risk management to brokers and everything in between. There are also a number of jobs in support from marketing and communications to legal, compliance and operations.
For contractors who want to work for AXA, there is a recruitment site which includes plenty of information about the types of roles available, and you can search by region, discipline and choose which of the various different operating companies you would prefer to target. Whatever your skills or specialist experience, you can filter the positions available.
With over 100,000 employees in Europe, including over 13,000 in the UK, AXA is also known for their willingness to engage contractors on fixed terms contracts onto open-ended contracts, with over 1,000 workers being offered this opportunity every year. Their recruitment site includes details of their ethos and what they are looking for in employees in order to help applicants to meet their criteria.
As a company which prides itself on being a fair and equitable employer, AXA has a reputation for working with NGOs and research agencies in order to improve living conditions for people around the world. They have also been recognised by the European Business Awards as Employer of the Year, as well as having their family-friendly policies acknowledged by a number of European entities.
Contractors looking for roles in financial institutions can go direct, through each individual company's own website, or use an agent who may have a broader remit when it comes to placing candidates in financial services roles. Whether you are specifically qualified to work in the financial sector or want a non-finance based role such as marketing or IT support, you can choose from a range of employment agencies such as Hays, Reed or specialist firms such as Sanderson Plc and Finstech.
Contact Caroola
We've been providing expert accountancy advice and helping contractors to focus on doing what they do best since 1992.
Moving from permanent to contracting
If you are currently employed, out of work or looking to supplement an existing career and you're considering making the move from permanent employment to contracting then you may feel a little overwhelmed by the number of things which need to be considered.
Many people are attracted to contracting for financial reasons, and it is easy to see why. Contractors can often earn twice the amount that a full-time employee would for the same role, but it is important to consider why this is. Often roles are short-term or require you to be flexible about when and where you work, but if you have highly sought-after skills, work in a niche industry or if you're located in a prime area for any given industry then you may be able to charge even higher rates of pay - you can get a rough idea of the earnings you can expect using our take-home pay calculator.
There's more to contracting than the higher rate of pay. If the idea of contracting also appeals to you because you like the idea of being your own boss, then contracting can be a great way to take back control of your career. You will have clients rather than employers and you will be in charge of how much holiday you take, how much you will charge and any training you might choose to do.
As a contractor, it is normal to have questions and concerns about managing your finances and ensuring that you are working in the most tax efficient way for your business, a qualified accountant is best placed to offer their expertise.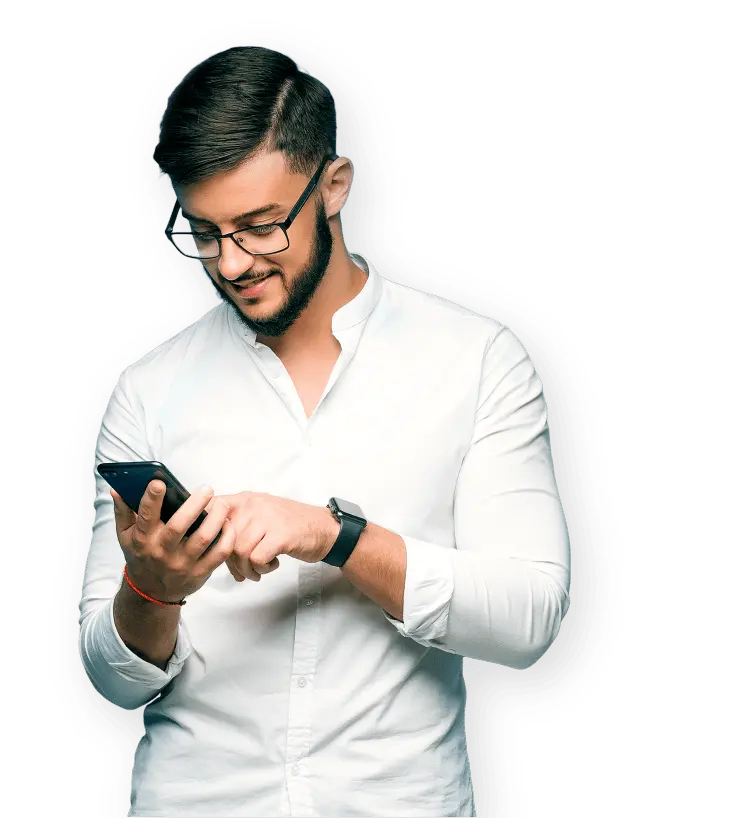 Interested in finding out more? Speak with our expert Sales Team to see how we can work together.
Here's how you can get in touch...
Existing client?
If you're already a client of ours, you can speak to your dedicated accountant directly.
Alternatively, call us on 03330 342 480