Contracting in
Milton Keynes
It's hard to believe that just over forty years ago Milton Keynes was nothing more than a small village surrounded by farmland. Today it sprawls over 200,000 acres and is one the fastest growing cities in the country, with many different development projects ongoing in the area. And with the three major conurbations of Northampton, Milton Keynes and Luton in a forty-mile stretch of the M1 motorway it's easy to see why the area is undergoing such rapid growth.
Each town has a major rail link into London, and air travel is served by London's fourth international airport in Luton. The Grand Union Canal meanders through Northampton, past historic shoe factories and the Wolverton RailWorks where the actual Royal Train was housed, on its way to Milton Keynes and beyond. The area is classic commuter-belt land with great leisure and work opportunities which make it a prosperous and enjoyable place to live and work.
As well as being a major distribution hub for large haulage companies - predominantly due to its central England location and easy motorway accessibility - Milton Keynes is also a centre for multinational IT companies. Due to this, the city of Milton Keynes offers numerous contracting opportunities.
Major companies
With a great transport network, the area is home to a number of national distribution warehouses for major chains such as John Lewis and Tesco. Milton Keynes has a high proportion of IT businesses but is also home to a number of automotive giants with Mercedes Benz and the Volkswagen group both headquartered in the city. Northampton's largest private employer is Barclaycard and is also home to iPSL -, a joint venture between Barclays, HSBC, Lloyds TSB - and to IT company Unisys - which provides the 'back-office' functions of these high street banks. The airport in Luton also provides a number of employment opportunities, with EasyJet and Monarch Airlines employing over 3,000 people between them, while airline support services also provide lucrative contracting opportunities.
Unisys
Unisys projects are at the heart of many strategically-vital activities in key industry sectors. In the UK for example, a Unisys command and control system handles 12,000 emergency calls a day for the Metropolitan Police. Unisys has its large Customer Care centre in Milton Keynes and, as mentioned above, is a majority shareholder in iPSL (Intelligent Processing Solutions Ltd.) in Northampton. iPSL provides large-scale, secure outsourcing services across the UK banking sector, including all aspects of cheque processing, image archive and retrieval, 'lock-box' services, reconciliation and other related back-office functions.
HP Enterprise Services
The IT services company formerly known as EDS (Electronic Data Systems) was brought under the global branding of HP in 2009 after being acquired a year earlier. Specialising in IT outsourcing, they have worked with giants such as Vodafone, Telefonica and ICI as well as being the company responsible for the 'Oyster Card' – Transport for London's smartcard ticketing system. They currently have two offices in Milton Keynes, including the previous Head Office of EDS – a prestigious and historic building known as Wavendon Tower.
Santander
Following its takeover of Abbey in 2004, along with Bradford and Bingley in 2008, Santander has become a major player within the UK banking sector. The original Abbey Head Office in Central Milton Keynes is now the Santander HQ in the UK and the company also has a large data centre and infrastructure management unit in the outer reaches of the city.
Major industries
• IT and Telecoms
• Construction
• Finance and Banking
• Distribution and Warehousing
• Airlines
Local newspapers
There are many ways to find contracting opportunities but a quick look in the local papers can help to find news on recent investments or new companies opening in the area, as well of course as the jobs pages. Each town has its own dedicated press, the best-read ones being the Milton Keynes Citizen and the Northampton Chronicle and Echo, along with the Luton and Dunstable Herald and Post.
Typical rates of pay
Despite being outside London, typical pay rates around Milton Keynes for contractors can attract a premium, due to the high value of available contracts. These rates will of course vary depending on your individual skill-set but, as an example, an IT Contractor could expect to earn between £350 and £400 per day on average before tax in Milton Keynes. For typical rates of pay in the South East and the Midlands across a variety of skill sets visit our contractor rates of pay page.
Construction contractors - Milton Keynes' one to watch
While 'regeneration' seems to be a keyword, here the most appropriate word is 'expansion', with Milton Keynes projected to rival cities such as Cardiff and Leicester in size by 2031. The housing stock in the Milton Keynes area is likely to double in size - and with the expected 70,000 new homes, it would herald the country's largest urban expansion in more than fifty years.
This expansion will mean massive investment in the construction and infrastructure industries, and with a twenty-year plan could mean consistent and well-paid work for contractors with expertise in these areas. Discussions have taken place with regard to extending an East-West rail link through the area to connect Cambridge and Oxford with Milton Keynes. With this grand expansion and predicted population growth, plans are also in place to ensure that environmental issues are considered. The continuing use of linear parks in the area will be supplemented by a number of 'urban greens,' and the possibility that the long-running plan to extend an arm of the Grand Union canal to Bedford should also come to fruition over the next few years.
Things to consider about contracting in and around Milton Keynes
Pros
The great diversity of opportunities available
Excellent social life with plenty of leisure activities
Fantastic transport links
City living with countryside on your doorstep
Cons
Lower rates of pay than in London
Some people don't like the 'impersonal' and modern style of the city – which has no traditional 'city centre'
It's far away from the coast.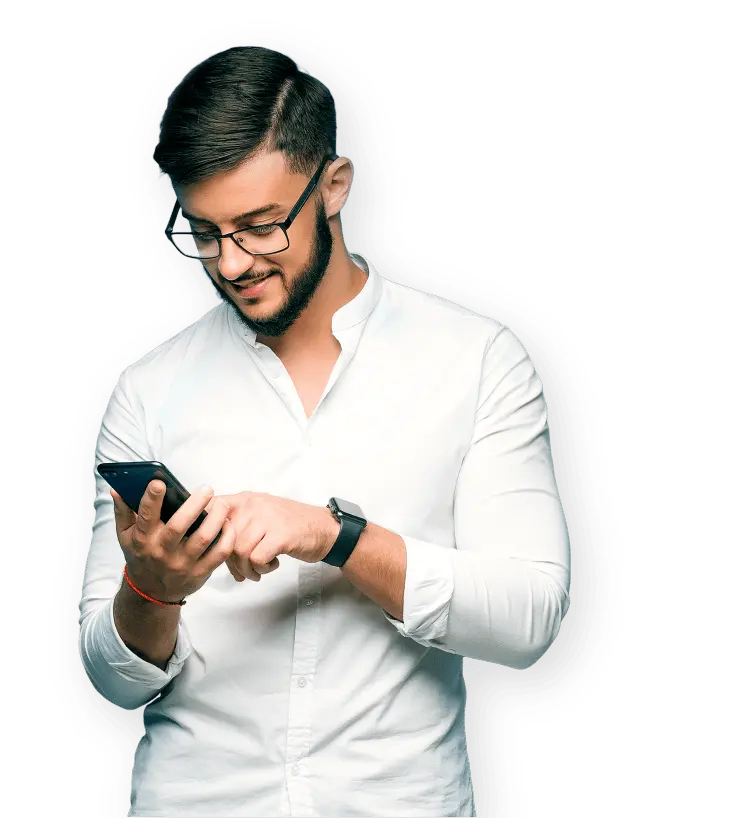 Interested in finding out more? Speak with our expert Sales Team to see how we can work together.
Here's how you can get in touch...
Existing client?
If you're already a client of ours, you can speak to your dedicated accountant directly.
Alternatively, call us on 03330 342 480