Caroola is the UK's largest firm of contractor accountants providing tax advice to over 15,000 contractors, all of whom work through their own limited company.
We have offices across the UK including Reading and Guildford, and have won more awards for customer service and accounting excellence than any other firm in the contractor accountant sector, including three Accountancy Age Awards, six Contractor UK 'Best Contractor Accountant' reader Awards and two National Customer Service Awards.
Specialist accountants in Reading
What's more, all clients receive their own dedicated accountant who they can meet, call and email.
The first thing contractors usually think of when looking for an accountant is to find a local 'high street' company, but they are rarely specialist contractor accountants, so may not have knowledge of specific schemes which can benefit you as a contractor. There are also telephone and internet-based contractor accountants, however, we have always felt it's far better for clients to have their own accountant that they can meet up with even if it's just once a year to discuss their business and personal financial goals.
Tax is complicated and sometimes there is simply no substitute for meeting with your accountant face to face. Your accountant needs to understand your goals and to be able to provide the highest level of tax advice, something we just don't feel can be achieved purely via a telephone/internet only relationship. Sure we could cut costs and reduce fees by closing offices and going telephone/internet only but this would ultimately reduce the level of service we provide. Interestingly, most telephone and internet only companies aren't much cheaper anyway.
If you're just starting out contracting in Reading, you might find the resources below to be helpful:
We've been providing expert accountancy advice and helping contractors to focus on doing what they do best since 1992.
Contracting in Reading
As a key location on the M4 Corridor, Reading is home to some of the UK's largest and best-known employers, but there is also much more to the area. With a diverse, well educated and creative population, it is one of the most interesting and dynamic towns in the South East, surrounded by unspoilt countryside and magnificent stretches of the river Thames. It also offers Michelin Star restaurants, over eight hundred listed buildings and monuments, boutique hotels, family-friendly museums, two National Trails and two beautiful rivers on its doorstep.
Thanks to Reading's superb location, it's hardly surprising that some of the world's most famous companies have chosen to set up there. For example:
Microsoft - A company which hardly needs an introduction! This major head office at Thames Valley Park has four large buildings across the 'campus' and is home to many of the company's 93,000-odd employees. Main functions from this site include service, support, sales and marketing for customers and partners across the UK.
Oracle Corporation - Oracle provides 'the world's most complete, open, and integrated business software and hardware systems'. Its head office is also at Thames Valley Park and the company has more than 370,000 customers, including all of the Fortune 100, representing a variety of sizes and industries in more than 145 countries around the globe. Working at Oracle means working on innovative, leading technological developments. To find out more simply Google Jobs@Oracle.
BG Group - Also located at Thames Valley Park, BG Group is a rapidly-growing global energy business and a world leader in natural gas. The BG team is made up of over 6,000 talented people representing more than 65 different nationalities. Together, these people are driving some of the most exciting projects happening in the energy industry today and, as such, the organisation has career opportunities right across the gas supply chain.
Verizon Business - Verizon is a leading global provider of IT, communications, security and network solutions to enterprises and governments around the world. The company has nearly $108 billion in annual revenue and serves 98 per cent of the Fortune 500. Located at Reading International Business Park, Verizon Business has over 500 employees and a turnover of more than £500m in the UK.
Symantec - Symantec was founded in 1982 by visionary computer scientists and has evolved to become one of the world's largest software companies with more than 17,500 employees in over 40 countries. It's UK head office is located at Green where many different opportunities exist, from technical and engineering right through to marketing and other consulting services.
Rates of pay for contractors in Reading
Typical rates of pay for contractors in Reading varies depending on individual skill-sets, but as an example, an IT Project Manager could expect to earn around £400 per day, whilst a less specialist contractor might expect to command a daily rate of around £300 to £350. Having said that, with so many IT-related businesses in this area, the rates could be higher than elsewhere in the South East, simply due to the selective requirements of these specialist local employers.
Recruitment agencies
Most UK-wide recruitment agencies carry a high number of contractor jobs in Reading, so they should be easy to track down. Try all the usual options and then search for either position on the M4 corridor in general, or specifically Reading. It's also worth keeping an eye out in the local papers, with the most popular being the Reading Chronicle.
New developments
There are a number of ongoing projects in Reading at the moment which may well offer opportunities for contractors. For example, the Toys R Us/Homebase development in Kenavon Drive has started with the old buildings being demolished, as well as Thames Quarter - which will eventually be one of Reading's tallest buildings and the town's first all-rental development.
Pros and cons of working in Reading
There are a few pros and cons to working in Reading. On the downside, the cost of living is relatively high, it has a reputation as being part of the 'urban jungle' that surrounds the M4/M25 region, and is still seen by some as just a 'soulless commuter town'. But on the upside, it is seen as a vibrant and developing place to live and work, somewhere that is expanding rapidly and has an excellent range of facilities – as well as being in easy reach of London of course.
Reading is described by local website Living Reading as 'energetic, surprising, inclusive and ambitious - a place where the quality of life is more than just a sound bite'. And it's not hard to see why. It's a university town that is home to some of the biggest businesses in the world and a leading shopping destination with mile upon mile of unspoilt Thames river frontage. It is most definitely not the soulless commuter town or an anonymous modern eyesore that many people imagine.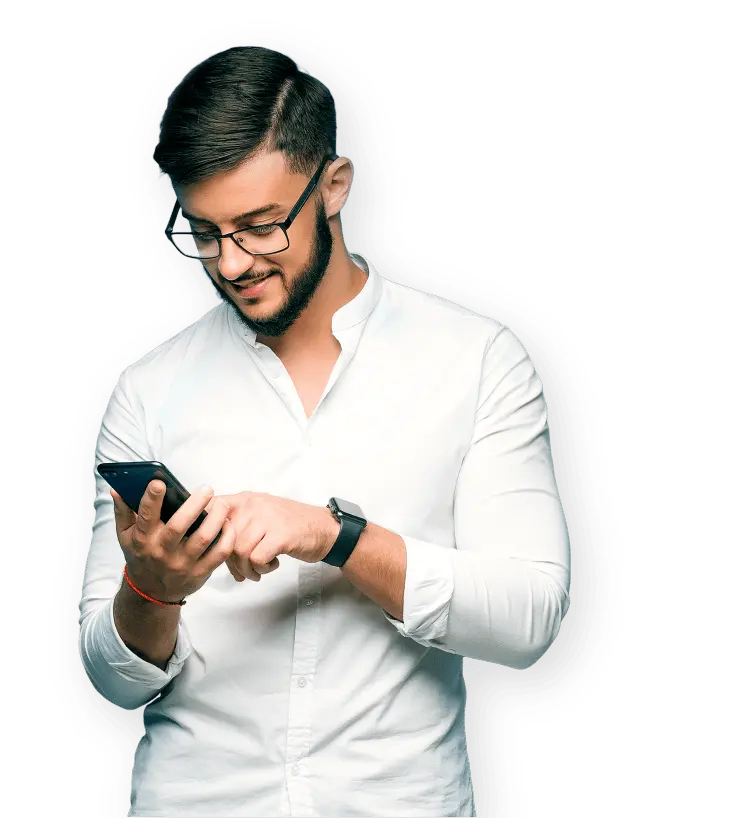 Interested in finding out more? Speak with our expert Sales Team to see how we can work together.
Here's how you can get in touch...
Existing client?
If you're already a client of ours, you can speak to your dedicated accountant directly.
Alternatively, call us on 03330 342 480