What is an Online
Accountant?
The world of work has changed so much in recent years that engaging an online accountant has become common practice, particularly for freelancers, contractors and the self-employed.
And seeing as you've arrived on this page, it's safe to assume that you'd like to learn more about this effective, economical and trusted method of accounting.
So, without further ado, we'll run through everything you need to know about online accounting and what the best online accounting services offer.
What is online accounting?
An online accountant provides a range of accountancy services over the internet, typically through accounting packages that cover your accounting essentials and more. This is in contrast to traditional high street accountancy firms, which tend to charge per service provided.
Benefits of online accounting
The beauty of online accountants is that in most cases they will offer everything you need to ensure your tax compliance and help you operate tax efficiently - for one fixed monthly price.
For example, the best online accountancy services wrap up the following types of products into one package:
A dedicated accountant
Corporation tax return
Annual accounts
Payroll and PAYE
VAT filing
Free business banking set up
Free limited company formation
Unlimited face to face, phone and email support
Such a comprehensive service offers customers:
Peace of mind, knowing that an expert is taking care of all their tax obligations
Transparency, thanks to fixed, affordable monthly fees
Value for money, with tiered packages to choose from depending on your budget
Flexibility, with packages that don't expect a long-term commitment
Drawbacks of online accounting
We know what you're thinking - there must be some disadvantages to online accounting?
In the past you might have argued that online accountants lack the personal touch. After all, by definition they deliver their services remotely.
However, nowadays, it's not uncommon for online accountants to make themselves available to meet face to face with their clients, meaning you still receive the personal touch.
Are online accountants and accounting software the same thing?
There's a distinct difference between an online accountant and accounting software.
Online accountants are qualified professionals - real people - who deliver a wide range of accounting services. In many cases, customers are assigned a dedicated accountant, who will get to know you, your business, along with its aspirations.
Accounting software is technology (think Xero, Quickbooks and Sage) that helps small business owners (and online accountants for that matter) carry out certain accounting tasks. This could include bookkeeping, tax estimates and annual accounts.
Accounting software is vital in streamlining and automating processes. It helps deliver financial insight in real-time that has the potential to improve the efficiency and performance of your business.
With Making Tax Digital soon to be a requirement for all businesses, the use of accounting software also means yours is more likely to be compliant.
Online accountants for contractors and the self-employed
Other than the time and cost benefits, a major reason why contractors engage online accountants is due to the understanding of the small business landscape, and issues such as IR35, that many firms have.
With a deep knowledge of the unique challenges self-employed workers face, some specialist online accountants are better placed to serve the needs of contractors than a high street accountant offering its services to all kinds of businesses.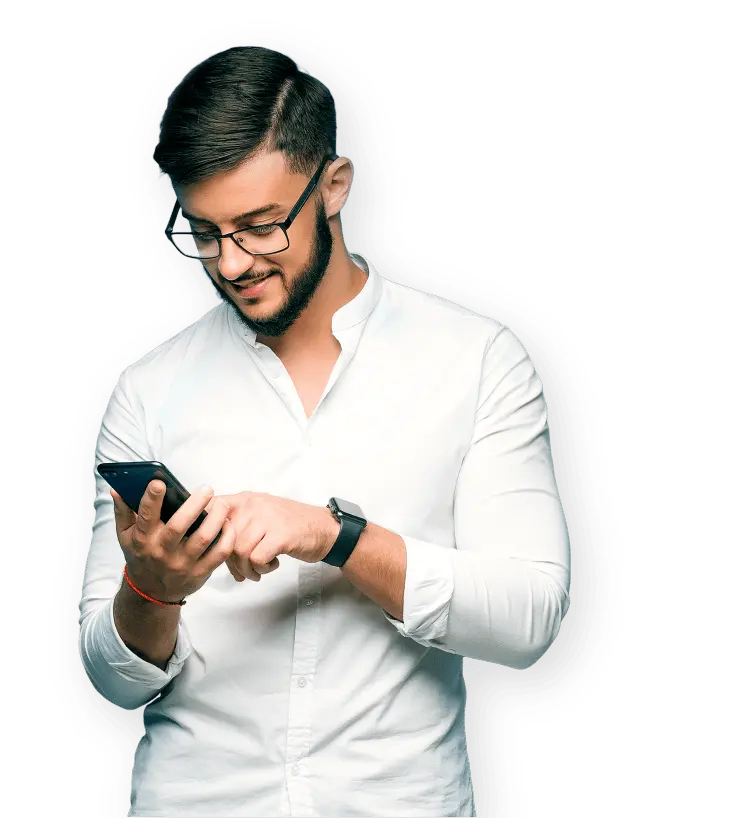 Interested in finding out more? Speak with our expert Sales Team to see how we can work together.
Here's how you can get in touch...
Existing client?
If you're already a client of ours, you can speak to your dedicated accountant directly.
Alternatively, call us on 03330 342 480