How Much Do IT Contractors Make?

Day Rates for IT Contractors UK
Rates of Pay for IT Contractors
While not always the deciding factor, how much you stand to earn on a contract is likely to factor heavily in your decision to work on a certain project. And if you're yet to become an IT contractor, the rates you're able to command will prove important in helping you weigh up whether or not contracting is financially viable for you.
In this pitstop guide to IT contractor rates, we look at the factors that impact fees, along with the average day rate for your skill, position and industry.
How are IT contractors' rates decided?
There are a number of forces at work that influence IT contractor market rates and the amount you can and perhaps should charge a client. These include:
Experience - how much technical and business experience in your niche do you hold? A strong portfolio and proven track record will help you command higher fees.
Level of skill - generally, the more proficient you are at your job, the higher your fees. Upskilling, training and qualifications are smart ways to demonstrate your skill level and justify your day rate.
Location - IT contractor rates tend to vary by location, just like job salary, with the South-East of England and London tending to offer the highest fees.
Economic climate - how much demand is there for IT contractors? When it comes to IT contractor day rates, the higher demand the better.
How to negotiate a higher day rate
Talking about money is often seen as taboo, but as an IT contractor it's important that you feel comfortable discussing your rates with agencies and or clients. Here are a few things to bear in mind when entering into a conversation with the aim of securing a rate that you're happy with:
Benchmark your fees against the industry average (more on that later)
Have a figure in mind as a starting point
Stay positive and professional throughout
Point to your experience, training and portfolio to justify rates
What is the average IT contractor rate?
So how much do IT contractors make? Because IT encompasses so many areas, skills sets and positions within a business, the day rates charged by IT contractors varies significantly.
However, based on our most recent study into contractor earnings in 2020, here's a breakdown of the amounts charged per day to businesses:
| | |
| --- | --- |
| Percentage of Contractors | Daily Rate |
| 5.9% | Less than £150 |
| 10.1% | £150 - £249 |
| 40.1% | £250 - £499 |
| 34.5% | £500 - £749 |
| 7.5% | £750 - £999 |
| 1.9% | £1000+ |
The above is just a snapshot, though. Here's a more detailed breakdown of IT contractor rates based on the 20 most in demand skills and positions for the six months to October 2021. This data is from ITJobsWatch and is regularly updated and is well worth exploring if you're unsure of how much to charge.
| | |
| --- | --- |
| Skill Area | Day Rate |
| Agile Software Development | £525 |
| Developer | £513 |
| Social Skills | £500 |
| Finance | £550 |
| Azure | £525 |
| DevOps | £550 |
| SQL | £500 |
| Analyst | £438 |
| AWS | £550 |
| Java | £550 |
| Microsoft | £450 |
| Python | £550 |
| Architect | £613 |
| Security Cleared | £513 |
| JavaScript | £500 |
| Windows | £413 |
| Stakeholder Management | £513 |
| Migration | £510 |
| Public Sector | £495 |
| Scrum | £525 |
How to charge - per day or per hour?
The question of whether an IT contractor or IT consultant should charge per hour or per day is a common one. But in reality, it might not be up to you. Many businesses ask for a number of days from a contractor, whether per week or month and so you'll submit the days worked in your timesheet.
However, if you have the flexibility to charge per hour or find that a client requires only small chunks of your time, you'll need to run a simple calculator to work out your hourly rate.
Take the average working day (e.g. 8 hours).
Minus any breaks (e.g. 1 hour).
Divide your day rate by this number (7) for your hourly rate.
For example, £400 (day rate) ÷ 7 = £57.15. It's up to you as to whether you want to round this up or down to land on a round figure.
Don't forget to take into account tax
As you can see here, in lots of cases, IT contractor day rates are attractive and open the door to healthy income. However, it's crucial that contractors factor in tax deductions into the fees they charge - particularly if their contract falls outside IR35, where the contractor is responsible for calculating and paying the appropriate tax to HMRC.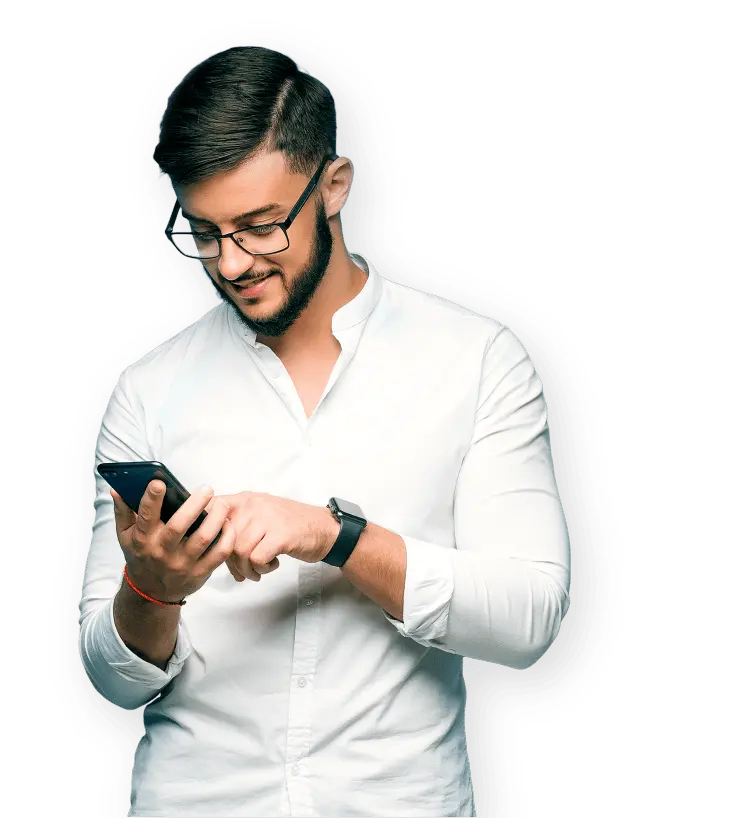 Interested in finding out more? Speak with our expert Sales Team to see how we can work together.
Here's how you can get in touch...
Existing client?
If you're already a client of ours, you can speak to your dedicated accountant directly.
Alternatively, call us on 03330 342 480