How to Become a Self-Employed Landscape
Gardener
Those who relish time spent in the great outdoors may have at some point considered ditching the desk job in favour of a role that allows you to get back to nature.
Landscape gardening is one possible route you could take and involves designing landscapes and gardens, as well as actually carrying out your design proposal.
The role of a landscape gardener will typically include:
Liaising with clients regarding their garden/landscape design
Understanding the client's needs and expectations
Creating sketches and plans of the client's vision
Ensuring your plans can come in on budget
Calculating costs for labour, materials etc.
Submitting estimates for clients
Ordering additional items such as garden furniture
Constructing water features
Cultivating the turf and seeding if necessary
Planting plants, shrubs and trees as required
Once a project is complete, landscape gardeners will usually advise their clients on the best ways of maintaining their garden or land. At this point you may wish to offer additional services to maintain the area or garden, and in doing so you may be able to secure work on an ongoing basis.
Qualifications needed to become a landscape gardener
There are no formal qualifications required to become a landscape gardener, however, a love of the outdoors and an enthusiasm for plants, shrubs and gardening are essential qualities to be successful in this role.
A qualification in horticulture could be useful, but landscape gardening is one of those roles where experience is regarded more highly than qualifications. If you would like to gain experience in this sector you may want to start out by working in a volunteering role. Contacting a local landscaped area such as a National Trust or council owned property and asking if they need any volunteers could be a good way of securing some valuable landscaping experience.
Benefits of working as a self-employed landscape gardener
Once they have completed some experience in the industry, many self-employed landscape gardeners decide to work for themselves, which is usually on a sole trader basis. There are many advantages to working as a self-employed landscape gardener, some of which are listed below.
Flexible working hours – as a self-employed worker you are able to choose your own working hours and plan your work around any personal commitments that you may have. Although, bear in mind that as a landscape gardener your work is weather dependent and so you may have to plan your working hours according to the weather forecast.
Choose the projects that you work on – one of the advantages of working for yourself is that you can choose which clients you work with and which one you don't. Therefore it is possible to only accept the projects that interest you and will make a valuable addition to your portfolio.
Build your portfolio quickly – many self-employed landscape gardeners work on a variety of different projects, which means that they gain a lot of experience in a short space of time. Having a wide portfolio of work is a great way to show off your skills to potential clients and is also invaluable for marketing purposes.
Job satisfaction – those who work for themselves often have greater job satisfaction than full-time employees. This is due to many factors including flexible working hours, lack of office politics and the freedom that comes with being your own boss.
Finding work as a self-employed landscape gardener
Anyone who is starting their own business will need to find a way to communicate the services that they are offering to their potential customers. Whether you decide to use flyers, car labels, leaflets or signs, make sure that you keep your target market in mind.
The internet provides landscape gardeners with a digital platform on which to showcase their portfolio of work. A website, which is regularly updated with images from recent projects and glowing testimonials, is the perfect place for potential clients to find out more information about your business.
There are many websites designed for customers looking for tradesmen where you can advertise your services. You may be charged a shortlist or signup fee, so when you are first starting out it may be worth opting for a website that will only charge you once you have completed a project to ensure you receive a return on investment. One such site is MyBuilder.
Building relationships with existing clients is a great way to secure ongoing maintenance work. As a landscape gardener having a combination of ongoing and one-off project work is a great way to operate, because regular income from ongoing work provides security when you are looking for your next project.
Rates of pay for landscape gardeners
The amount that you could get paid as a landscape gardener will vary depending on a variety of factors from the time of year to the number of clients that you are working for, and of course, the amount that you charge for your services. Landscape gardeners will usually charge their clients a fixed price per job, the amount will take into account the materials needed, difficulty and skill level involved and the length of time it will take to complete.
Landscape gardening is seasonal work. You will probably find you are rushed off your feet during the summer months, whereas the winter period will be much slower. It is essential that you plan for down periods and keep some savings for when the weather limits the amount that you can work.
Appointing an accountant
One possible daunting aspect of turning self-employed is organising your finances and taking responsibility for your tax and National Insurance contributions. Many self-employed workers decide to appoint an accountant to take care of their finances, which leaves them free to concentrate on growing their business. A good accountant will not only ensure that all your finances are correct and up-to-date, they will also ensure that you are running your business in the most tax-efficient way possible and claiming all of the expenses that you are entitled to.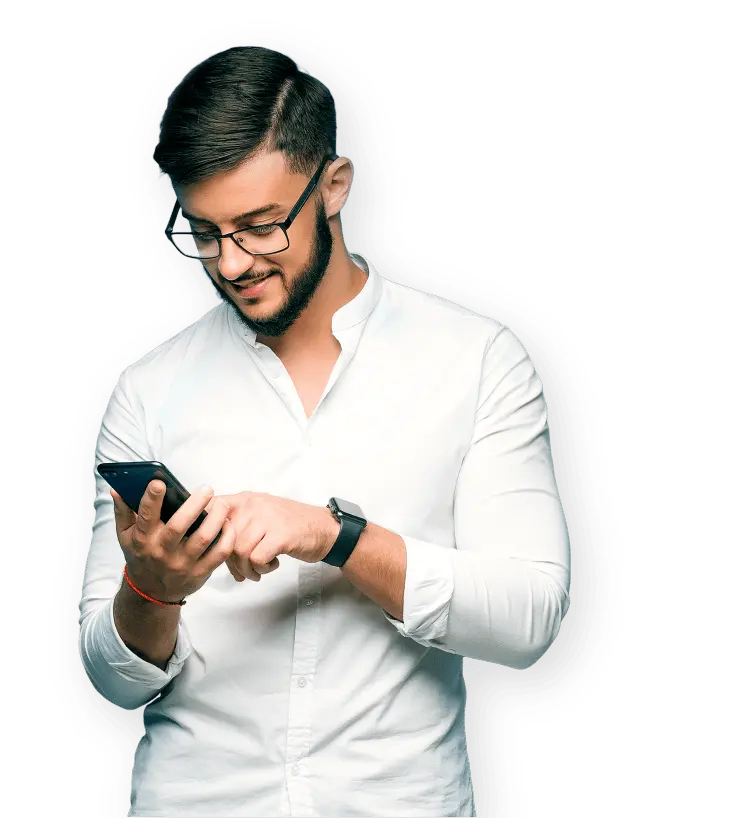 Interested in finding out more? Speak with our expert Sales Team to see how we can work together.
Here's how you can get in touch...
Existing client?
If you're already a client of ours, you can speak to your dedicated accountant directly.
Alternatively, call us on 03330 342 480