How to Become a Self-Employed Mobile Beauty
Therapist
What could be more rewarding than being able to make someone feel and look their best? Not much, and this is why so many people choose to become a beautician. So what does it entail and how can you make the move to self-employment?
As a beautician your day to day activities could be:
Performing manicures/pedicures
Carrying out waxing treatments
Skin care and facial treatments
Cleaning of the salon
Qualifications to become a beauty therapist
To practice as a beauty therapist, you will need to have the appropriate qualifications, usually in the form of NVQs, City and Guilds diplomas, a CIDESCO or a CIBTAC certificate. If you are not already qualified, it may be worth researching full-time, part-time or evening courses, designed specifically for newcomers to the beauty industry as many of these can be studied flexibly so could be fitted around your existing job or any other commitments you may have.
In general, the more specialist treatments you are qualified to offer, the more you can earn. Some of the courses needed to master more advanced techniques can be expensive, though they can pay for themselves on completion if you are able to command higher rates for them. Calculating how many treatments you would have to complete to make your money back is a good way to decide whether to pursue further training or not. There are also some useful one-day or weekend courses which could help you to succeed, such as human biology, health and safety, and how to run your own business.
When choosing a college, selecting one which offers the level of qualification that you want is an important concern. For some, being internationally accredited is a priority, whereas others will be more interested in specific skills or areas of beauty therapy. Most general courses will cover a wide range of treatments as well as related topics, which might include:
Safety and Hygiene
Client preparation
Client Consultation and record keeping
Anatomy and physiology
Ethics
Treatment contraindications
Equipment and products
Benefits of becoming a self-employed beautician
Making the decision to become a self-employed beautician has many benefits over working in a salon. These include:
Working the hours you choose
Choosing which clients you take on
The opportunity to grow your skills
Greater take home pay
To see how much more you could earn and to get a rough idea of how much tax you will need to pay, please use our freelancer take-home pay calculator.
These are just a few of the benefits, for a more detailed list please read our page on the benefits of becoming self-employed.
Starting up as a mobile beautician
If you are planning to work on a mobile basis, you need to make sure you have the correct equipment. It may be worth investing in a trolley on wheels to transport your kit, and many therapists have portable couches or nail stations. A spacious and reliable car is also a must. Make sure that all start up and ongoing costs have been accounted for, and work out how many treatments you will need to carry out per week to turn a profit.
It is essential to consider insurance when you set up, and organisations such as BABTAC are a good place to start. Take time to shop around for the best deals to make sure that you don't end up paying any more than you need to, but do make sure you are adequately covered even if it costs a little more. Not being covered could cost you a lot more in the long run and you will enjoy peace of mind knowing that you aren't exposed to any undue risk.
Finding work as freelance beautician
Word of mouth advertising is one of the most effective ways to promote your business. Make sure you let all your family and friends know you are starting up and what services you plan on offering and you can even give them a handful of flyers or business cards each so they can hand them out to people they know. It's also worth considering offering introductory discounts, to encourage people to use your services and spread the word about your business. Because your clients will be modelling the results of your hard work, making sure they are happy should be a priority to ensure that their reviews are complimentary.
You can also use traditional methods of advertising, such as delivering flyers or taking out an advert in a local newspaper or magazine. Even putting up a card in a local shop could help you to reach potential clients who might not otherwise come across your work. If you have special rates for OAPs or students, then promote your business in senior centres or colleges where you can guarantee you will be seen by the sort of people you are trying to attract.
Many mobile beauticians use social media to attract new customers. You can run competitions to win free or discounted treatments, contribute to local pages in order to draw people's attention to your business or just post beauty tips and style information to showcase your knowledge and get people to engage with you online. Photos of your work, comments and feedback from satisfied customers and any other positive attention could expand your client base without costing a penny. If you want to advertise on social media, this can often be a cheap and effective way to target people in your area and promote your services to those who might be interested in them.
Having your own website is also a great idea as many people turn to the internet as their first point of research for services such as beauticians. You can create your own using one of the many free services online, or use the services of a professional who will be able to put together a site based on your needs and what you want to be included.
When setting up any marketing material, whether it's a flyer or a web page, remember to include your contact details, information about your services and a price list where appropriate. The more information you can give people about your qualifications and experience, the more confident they will feel in using your services and recommending you to friends. Include plenty of pictures of your work and if you get complimentary emails or cards from clients then ask their permission to include them on your site too.
Maximise your profits
For many beauticians, the key to increasing their income is to offer a wide range of services for a reasonable price. Keeping up to date with the latest looks and qualifying to offer more advanced treatments to your clients is a great way to boost your earnings. Many high end brands offer their own courses and some even have beauty schools where you can learn from the experts in their field. Local colleges often host master class sessions with top names where you can learn about the latest advances in technology, techniques and trends.
How Caroola Can Help
Caroola specialises in offering fixed fee accountancy solutions to the self-employed and small limited companies. Our fixed fee solutions will take care of all your personal and business taxation needs and you'll never have to worry about any unexpected costs.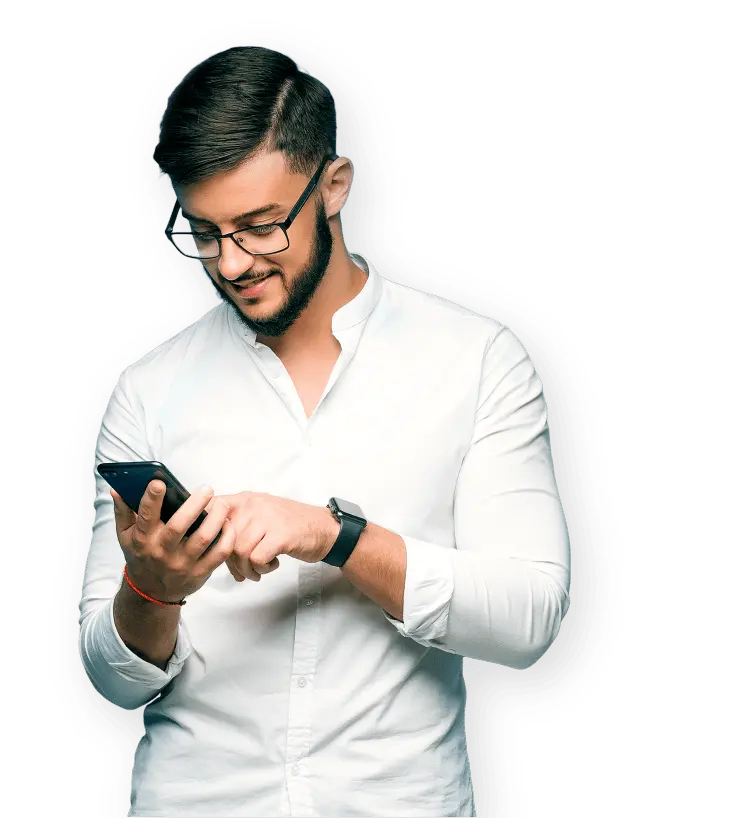 Interested in finding out more? Speak with our expert Sales Team to see how we can work together.
Here's how you can get in touch...
Existing client?
If you're already a client of ours, you can speak to your dedicated accountant directly.
Alternatively, call us on 03330 342 480