How to Become a Freelance, Self-Employed, Mobile
Hairdresser
Hairdressing is a popular choice for anyone who wants to work in a profession which is regularly at the top of the 'Happiness Index' of jobs. Self-employed hairdressers fare particularly well as they enjoy a good work-life balance, plenty of flexibility when it comes to hours and the ability to make their job family friendly if they so choose.
There are plenty of things which attract people to the job, from the lively working environment which offers the chance to meet new people every day to the chance to form long-term relationships with clients who really appreciate your skills.
If you are considering a career as a self-employed hairdresser, then there are a few different skills which you will probably use in your day-to-day work. These include:
Hair cutting, styling, colouring and drying
Dealing with enquiries and customer queries
Offering client consultations for future work
Dealing with your administration such as ordering products, balancing your books, banking and keeping track of your expenses
There are a few different ways to qualify as a hairdresser and many people start off by cutting hair for their friends and family members before they decide that they want to make a career of it. There are some training options.
Some courses can be undertaken at evening classes or around your existing commitments, meaning that they are suitable for those who are looking to change careers from their current job.
You can attend some colleges full-time in order to gain qualifications, such as NVQs or City and Guilds diplomas which cover a wide range of skills, including women's hairdressing, barbering, extensions, relaxing hair and allowing you to learn about any aspect of the job which interests you.
Apprenticeships are a great way to learn on the job for anyone who wants to get stuck straight in with their training. They offer the opportunity to learn as you go, earn a small wage and potentially have a job for when you have completed your training.
Some salons offer training which isn't part of the apprenticeship scheme, meaning you can learn everything you need to with assistance from some of the top professionals in the field. Training opportunities range from hands-on courses with local success stories to the chance to learn from some of the top names in hairdressing including award winners, pioneers in various techniques and some of the most successful salon owners in the country.
Many hairdressers are self-employed, with some renting salon space or working from their home and others offering a mobile service or a combination of all three. Being self-employed gives you the flexibility to build up a client list without being tied down to one place of work, so if your customers like what you do then you can offer them your services in whatever manner suits you both best.
If you want to rent a chair in a salon, then you will usually pay either a fixed rate to the salon owner or a percentage of your takings when you are there. This can be a great way to benefit from having a base somewhere easily accessible but without being tied to particular working hours and being able to build up your own client base. For most people, being self-employed is an opportunity to benefit from the flexibility of choosing your own working hours, setting your own rates and ensuring a healthy work-life balance.
As someone who is self-employed, you will have to deal with a little extra administration, but it should be relatively easy to get into the habit of noting down every expense, payment or purchase. Keeping track of your income and outgoings and making a note of any mileage that you do in the course of your job can all help you to maintain accurate records.
You will need to register with HMRC to let them know that you are self-employed and will be submitting the details of your earnings through the Self Assessment process. This is fairly simple, but keeping detailed records all year will mean that you have all the information you need at your fingertips when the time comes to complete the forms.
The information you collect will also be useful when it comes to managing and making a success of your business. You will need to have a detailed knowledge of your outgoings to ensure that your fees are set at a workable rate. Calculating your costs and factoring the time taken for each service offered will allow you to calculate your hourly rate, and if you run your business efficiently then you will increase your profits even further. Our freelancer take-home pay calculator can help you see how much tax you could be paying.
Finding work as a self-employed hairdresser
The easiest way to find clients when starting out as a self-employed hairdresser is to ask family and friends if they need your services, or if they can recommend you to any of their friends. You might want to offer a family and friends discount, to help encourage them to spread positive word of mouth about your business.
What do you do to find more clients outside of your family and friends? One thing you could do is a leaflet drop in your local area advertising your services. It may be an idea to do this on a Saturday after the post has arrived, as this will lower the chances of your leaflet getting caught up with the junk mail that arrives daily. For security reasons, if you decide to knock on people's doors in the evenings to hand your leaflets, please ensure you are also accompanied by somebody else.
Many hairdressers work with local wedding venues to become a preferred supplier, though this can be very expensive to do. Some venues will charge upwards of £5,000 to be put on their preferred supplier list. Though time intensive, it's much cheaper to trawl through the wedding forums and see if anyone in your area is looking for a hairdresser, or you could create a post about your services with a list of wedding venues you could go to. You may feel a course in bridal hair could really help build up your skills in this area.
A growing market at the moment is hair for school proms and university balls. You could approach local schools and universities to see if you could put a leaflet on their noticeboards, or ask if they have any communication going out about the event which you could add your services to. You could also offer to hold a pamper party before the event, this way it's very easy for you to do multiple children's hair.
Earning more than just an average wage
You can really increase the amount you earn by learning more skills and then offering them to your clients. Also, many additional extras have high profit margins and need topping up far more frequently than just standard / traditional hairdressing. For example – you could offer spray tanning, once people start tanning, they tend to become hooked and love the feeling of a healthy tanned glow. Training courses and the equipment costs aren't too expensive and you can charge around £15 to £20 per time. Similarly, you could train in hair extensions, eyelash extensions or manicures. All these additional services will turn you into a one stop shop for your clients.
It is very important you remember that on all marketing communications to include your full name, address, mobile number, home/office number and your website. The more ways your clients can contact you, the more this will help build up their trust and always make sure they can see examples of your work. Would you trust a hairdresser that you'd never met or seen any examples of their other clients to touch your hair, how would you know they could actually deliver the service they are offering? Probably not, so it's worth bearing this in mind when building your marketing communications and try avoiding using stock images. Real life photos may not look as glamorous as they haven't been photo-shopped, but they are real and will add a strong element of trust to your business.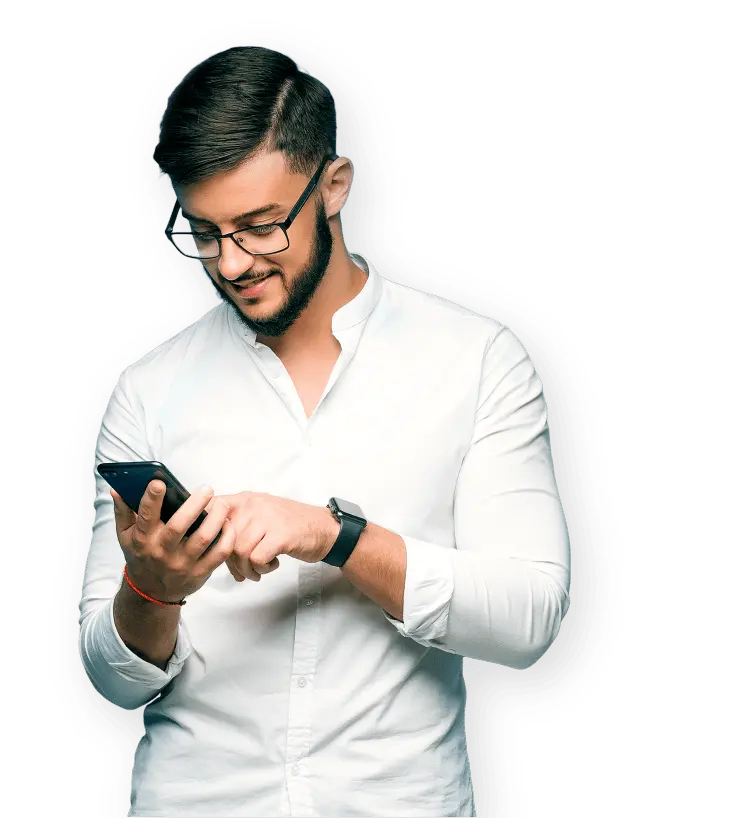 Interested in finding out more? Speak with our expert Sales Team to see how we can work together.
Here's how you can get in touch...
Existing client?
If you're already a client of ours, you can speak to your dedicated accountant directly.
Alternatively, call us on 03330 342 480