Becoming a Self-Employed Taxi :
Drive
Wherever you are in the world, in the rural countryside or in a busy city there will always be times that the services of a taxi driver are required. If you are a safe and competent driver, enjoy interacting with people and relish at the thought of a job that involves being out on the open road then becoming a taxi driver could be the perfect career move for you.
Taxi drivers can work in either white cabs or black cabs (which are sometimes referred to as Hackney Carriages). The main difference between the two is that black cabs can be pre-booked, picked up at a taxi rank or flagged down in the street, whereas white cabs are not allowed to pick up passengers in the street and can only be pre-booked through a taxi company. Black cabs are mainly found in large towns and cities where demand is high. Black cabs generally charge their customers on the meter, whereas white cabs will charge a fixed fee and so depending on traffic conditions and delays, white cabs often work out cheaper for the customer.
Qualifications and Training
All taxi drivers need to be licensed and display their license clearly in their vehicle whenever they are working. The licensing conditions depend on the local council authority, but applicants are generally required to:
Be at least 21 years of age.
Hold a full UK driver's license.
Undergo a CRB check.
Demonstrate proof that they have the right to live and work in the UK.
Pass an area knowledge test.
Go through an in-depth medical examination by a nominated GP.
Complete a specialised taxi driving test, which includes a written exam, eye-sight test and practical assessment.
Self-employed taxi drivers will need to either own their own vehicle or hire a vehicle for a weekly or monthly cost. It is your responsibility as a taxi driver to make sure the vehicle fits the standards set by your local council, which are there to ensure that your vehicle is safe and fit for purpose. Contact your local authority for more information.
Although there is no formal training required to become a taxi driver there are certain skills that will be required of you:
Customer service skills – As a taxi driver you will meet some weird and wonderful people. It is important to know how to handle difficult, disruptive or intoxicated individuals to ensure that you and your passengers arrive at the destination safely. Tips are not to be sniffed at, as once you start working you will soon find out that the tips you receive for providing a friendly and professional service will soon add up into an impressive sum.
A good sense of direction – One of the main reasons why people favour a taxi service over public transport is because of time pressures, so your passengers will expect you to take them to their desired destination by the quickest route possible. Make sure that you know the area you are working in like the back of your hand so any road closures or traffic incidents won't cause too much disruption. Remember, customers will not be impressed if you take them on the scenic route while the meter is running!
Don't be short changed – Most people will pay their taxi fare in cash and so being able to count small change before your customer has jumped out will prevent an absent minded customer passing you a tenner instead of a twenty.
Be fit and healthy – Taxi drivers are not just required to transport their passengers from A to B, but also their luggage. Part of providing a good service (and a good way of earning tips!) is being able to assist customers with loading and retrieving their luggage.
Going self-employed
Whether you are working in a black cab or for a private taxi firm, the vast majority of taxi drivers are self-employed. A good way to start out as a taxi driver is through working for a taxi firm on a freelance basis. The taxi firm will already have a strong customer base and will send out jobs to whichever of their drivers is nearest to the customer who needs collecting.
Working on a self-employed basis has numerous benefits such as the independence of being your own boss and picking your own working hours that fit around your home life. Use our self-employed take-home pay calculator to find out how much you can expect to take home as a self-employed taxi driver.
Other benefits of going self-employed include:
The ability to reduce your tax bill through claiming expenses such as vehicle hire, fuel costs, repairs and insurance.
The flexibility to work as many hours as you want depending on your personal circumstances.
Through working on a self-employed basis you will be paid for each taxi journey that you complete.
Rates of pay
The amount of money that you take home will depend on how many hours you put in. Taxi drivers are mostly self-employed and so have the flexibility to choose their own working hours. Those that choose to work unsociable hours will benefit from the higher fare rates that occur in evenings and bank holidays.
Taxi fares will vary considerably depending on the location that you are working in. London has been claimed to have the second-highest taxi fares in the world, but that doesn't mean that all taxi drivers should flock to London. In the interest of fair competition, many councils control what fares black cab drivers are allowed to charge in their area, whereas white cabs have a fixed fee per journey that is determined by the taxi company.
Finding work as a self-employed taxi driver
If you are starting out as a taxi driver, a good way to begin is by contacting local taxi firms. A taxi firm will have lots of drivers working shifts for them on a self-employed basis. The firm will operate over a specific area and will already have a large customer base. The taxi firm will give work out to their drivers in the field. This is a good way of getting guaranteed work while you are building up your own customer base.
As a self-employed taxi driver building up your own client base is a great way to ensure future work. Design yourself some business cards detailing your services, rates, contact details and anything else that you feel could help you secure work. Hand your business cards out to customers once you have completed the journey, especially if you have built up a good rapport with the passenger as they will feel confident in your abilities and will be more likely to use your services again.
To secure regular work as a taxi driver requires relationship building and being able to prove to your customers that through using your services they will arrive at their destination safely and on time. Think outside the box and target areas where a regular taxi service is required. For example, pensioners who do not own a car will still need to get out running errands, doing their shopping, attending doctor's appointments etc. Once you have built up a rapport with one of these customers they will be likely to recommend you to their friends who are in similar situations.
Another great way to stand out from the crowd is to target a specific type of customer and tailor your service to their requirements. For example, if you are picking up customers from the airport, give them a small goody bag containing a local map, brochures on local attractions, biscuits, tea bags and of course your business card. This relatively small investment goes above what is expected of a taxi service and will encourage customers to use you for their return trip to the airport.
A large number of your prospective customers will be people who are going out in the evening for a few drinks so cannot drive home. With this in mind contact bars, restaurants and clubs and see if you can advertise your services in their establishment. If you build up a good relationship you could make yourself their go to taxi driver for when they are asked to call a taxi for their customers.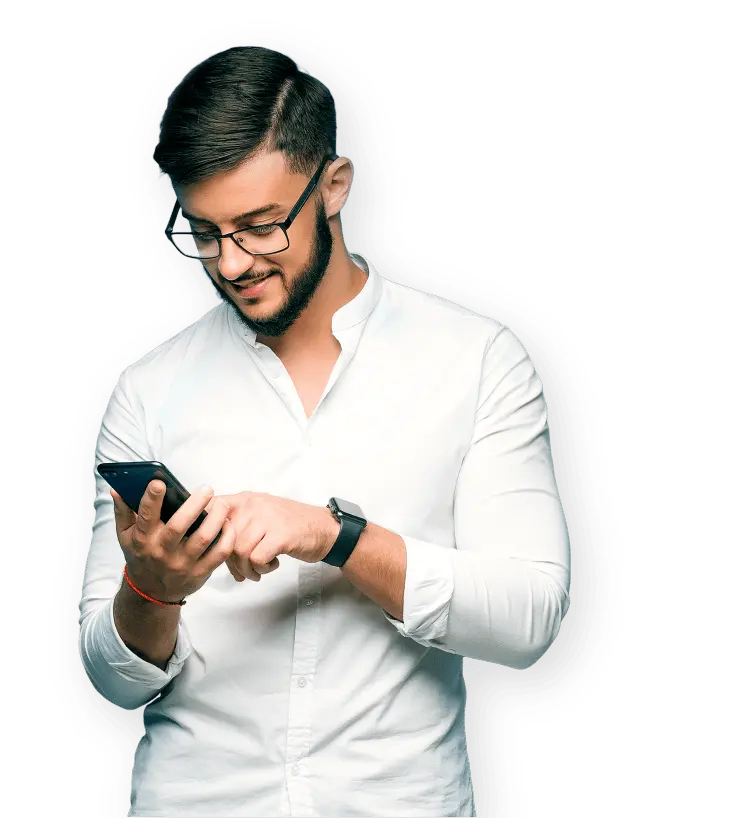 Interested in finding out more? Speak with our expert Sales Team to see how we can work together.
Here's how you can get in touch...
Existing client?
If you're already a client of ours, you can speak to your dedicated accountant directly.
Alternatively, call us on 03330 342 480