Becoming a Self-Employed Tree
Surgeon
Tree surgeons do a lot more than just cut down trees. They are responsible for maintaining trees, hedges and plants in such a way that ensures the safety of humans and the health of the tree or shrub.
Tree surgery can be a dangerous profession as tree surgeons are required to climb trees and handle machinery including chainsaws making the chance of injury significantly higher than most professions. For those that are up to the challenge, they can reap the rewards of doing something different every day and enjoying an active, outdoor lifestyle that many people crave.
Qualifications and experience
The best way to become a tree surgeon is through choosing an apprenticeship that combines study with practical on the job training. There are also many universities and colleges that offer academic and vocational courses in arboriculture; for peace of mind check that the certificate or diploma that you are studying for is accredited by the Arboricultural Association. All courses – even those at entry level – will favour candidates who can demonstrate some form of work experience. Start out with your feet firmly on the ground by working as a groundsman clearing debris and disposing of chopped wood, there will be plenty of time for tree climbing later!
There are various certificates and qualifications depending on what career path you want to take, which means that tree surgeons never stop learning! Even experienced arborists will aim to study towards their next level qualification learning everything from tree diseases to cutting techniques. Qualifications are important in this field and once achieved tree surgeons are able to specialise in a particular area, offer a broader range of services, increase their chances of taking on new clients, take the next step in their career and increase their fees.
Tree surgery can be a demanding profession; those who are successful will have certain personal skills that include:
Problem solving skills – Tree surgeons are called out to find solutions to problems. These problems can be anything from a tree being too close to a building, to a tree in poor health, to a tree causing an obstruction and danger to humans.
Passion for the outdoors – Tree surgery can be a tough job and so all tree surgeons should have a keen interest in plants, trees and the outdoors and the desire to keep learning.
Safety conscious – As mentioned previously this is a dangerous field to be working in. Tree surgeons must keep safety at the forefront of their mind to prevent accidents caused by heights, machinery, falling branches etc.
Fit and healthy- Being a tree surgeon is a physically demanding job. As well as climbing trees, you will be operating heavy machinery and carrying wood. Back injuries caused by poor manual handling are painful and could put you out of work for months. Make sure you know the correct techniques to ensure that you are working safely.
Communication skills – Tree surgeons need to have the ability to establish what the customer expects from them before they start chopping down trees.
Head for heights – If you are scared of heights you will not last very long in this line of work. To become a successful tree surgeon you will need to find your inner Tarzan as climbing trees will be a daily occurrence.
The ability to get up and go – To make it as a tree surgeon you cannot be afraid of a bit of wind, rain, hail or even snow. One of the main perks of the job – working outside – can also be a big drawback so make sure that you are prepared for a multitude of weather.
Benefits of becoming a self-employed tree surgeon
In the world of tree surgery, there are a few large companies that will employ workers, but the vast majority of tree surgeons are self-employed through working as a sole trader or through their own limited company. There are many benefits to working on a self-employed basis, the main one being that you get to be your own boss and be the one who calls the shots.
Other benefits of being self-employed include:
Being able to work for multiple clients and multiple projects at any one time, which means that you could be taking home more than you would through working as a full-time employee.
Having the freedom to choose the rates that you charge or negotiate rates with clients.
Enjoying the flexibility of choosing your working hours and number of days off.
Only taking on projects that you want to work on and will take your career in the direction that you want it to take.
Rates of pay
Starting rates for those that are employed by a company will usually be approximately £12,000 a year, which will rise with experience accordingly.
Those that work on a self-employed basis can earn a lot more as they control the amount of work that they get and the amount that they are charging. Self-employed tree surgeons will generally charge their customers a fixed fee per job, which can be anything from £30 for removing a small shrub to £1000 for taking down a large tree. For ongoing maintenance, self-employed tree surgeons will charge an hourly or daily fee, which will depend on their qualifications, experience and demand for their service.
Finding work as a self-employed tree surgeon
To establish a customer base as a self-employed tree surgeon, start out by designing your own business cards detailing your services, contact details and a link to your website. Potential clients will want to know your qualifications, fees and examples of your work so make sure these are clearly accessible on your website. Hand your business cards out to potential clients such as your local council, hotels, schools and residential areas. Magnetic business cards are a great idea if you work in professions such as tree surgery where your services are not always required straightaway.
When customers need a tree surgeon the first thing they will do is to surf the net. Forums are full of potential customers asking questions about the state of the trees and plants on their land. Spend some time scanning through forums providing advice and answering questions, it may just land you your next pay cheque!
It is true what they say – it isn't what you know, but who you know! Try to network with those in related fields such as gardeners and landscape architects. If you build up a good relationship with professionals in related fields they could provide work, by recommending you to their clients and thinking of you when they are working on a project and a tree requires felling or the like.
Turning the trees that you cut down into firewood is a good way to supplement your income. Give customers a reason to choose you by offering extra services such as removing the whole stump, not just the tree, trimming hedges and planting trees.
Keep ahead of the game by keeping an eye out for new developments in your area. Contact the building company well before construction is due to begin to see if any trees need to be removed before building commences or planted once construction is complete.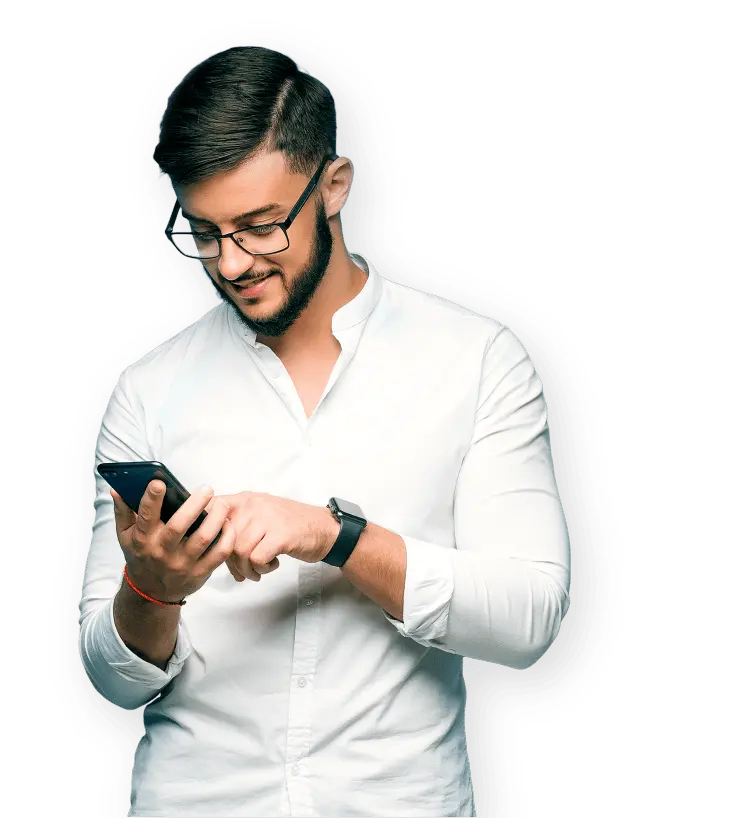 Interested in finding out more? Speak with our expert Sales Team to see how we can work together.
Here's how you can get in touch...
Existing client?
If you're already a client of ours, you can speak to your dedicated accountant directly.
Alternatively, call us on 03330 342 480