Benefits of having an
accountant
We sometimes hear people say that they can't afford an accountant, especially in the early days of setting up a business. Others we talked to think that an accountant is just there to 'fill out forms to keep the tax man happy'. In reality, an accountant is much more than that, and once you find the right one, they should actually save you time, money and the stress of worrying about your taxes. Let's look at some of the key benefits:
A great accountant can save you valuable time
You have set up a business because you're really good at what you do. As a contractor, the likelihood is that you charge an hourly/daily rate for your time, and this is how you make money. So, if you are spending that valuable time working on your accounts, it's time that you could be used to generate more income. In effect, every hour you spend working on your accounts (and let's face it, as a non-expert it's going to take you quite a bit of time!) – it's actually costing you your hourly rate or worst still eating into your quality time-off time
Having an accountant fill in your forms correctly (and on time) minimises worry
If you have a very simple business model, then you could be forgiven for thinking that you can fill out your tax return, and any other documentation, by yourself. But you have to make sure that you complete them correctly – and equally importantly, that you get them in on time.
If you complete a document incorrectly then the best case scenario is that HM Revenue and Customs will send it back to you to do again, which could lead to you submitting it late. If you miss a deadline for important documents like tax returns, then you could face a fine. At worst, your forms could be sent to a tax inspector, who will then go through every single element of your finances in minute detail. Using the services of an accountant means you can be assured that the right forms will be completed, at the right time and in the right way.
Help you to grow your business
As well as helping with all the paperwork and making sure that you legally minimise your tax liability, an accountant can also be a great source of advice to help you develop your business. If you want it to be a success, it's vital that you take the right financial decisions, as well as the right managerial ones, very early on. A few wrong moves at the start can put you out of business surprisingly quickly.
A good accountant wants you and your business to succeed, as it is a reflection on them as much as it is a reflection on you; it's also how they get most new clients. They can also act as a business consultant, assisting you with various business problems, and offering good solutions based on their experience. They will also act as a 'sounding board' because they will come to know your business almost as well as you do. In fact, they will probably know the financial side even better! Objective input from someone who is in this position, but who doesn't have the 'emotional attachment' to it that you do, is worth its weight in gold. An accountant's advice and input can be as valuable, if not more so, than all of that the number-crunching and form-filling.
Because Caroola specialises in Contractors, Freelancers, Consultants, Interims and Small Businesses, it's also nice to know that your tax expert has worked with contractors for years and will be able to answer just about any question you may care to throw at them. This in-depth, detailed experience and knowledge will prove invaluable especially when you first start out.
If your business does face problems at any point or has needs that are beyond the scope of you, they will usually have close connections to other professionals such as bankers and lawyers, who can help you out.
If all of the above makes sense, and you can now see the benefits of appointing an accountant, then the next step is of course to find a good one. Begin your search by asking for referrals for accountants from other contractors. Call the company to experience how they interact with you. Also, find out if you:
Get your own dedicated accountant
Calling up a call centre type environment will soon get boring - especially when you have to explain who you are and what you do each time you call. Ask yourself, if you don't get your own accountant, who is going to take time to get to know you and find out what your business goals are? Having a good accountant is more than paying £50 for bookkeeping software you can buy in your local high street.
Are they contractor accountant specialists?
Contracting from a tax point may lack some of the technicalities of mergers and acquisitions of multi-billion pound organisations, but it is still complex tax-wise. Choosing a firm who also helps pubs, engineering companies and the local printers really doesn't make much sense. Your fees will be lower than their other clients, so where will the incentive be for the accountant to get to know you? Also if they don't specialise in the contractor market, how can they give you advice based on years of working within the contractor market?
Can you meet your accountant?
Being able to meet your accountant is not commonplace. Many accounting firms have limited office locations, so while there is an opportunity to meet your accountant face to face, it isn't always practical. Well over 50% of our 15,000+ contractor clients have met with their dedicated accountant*, stating they found the meeting and time together with useful (it's also free to meet your accountant at Caroola). Having a face behind the name helps the working relationship between accountant and client to grow, and in turn helps the contractor establish and build their business and network.
Is your accountant good at what they do?
Any firm will say they're great - or even the best. Check to see if they have won any external awards for customer service or accounting excellence. Also, see where the awards came from, are they contractor specific? Are they just local town awards i.e. best accountant in XYZ city, great if you're in XYZ city but not much good if you live anywhere else in the UK. Some awards really don't hold much weight; how good is a 'Growth' Award for a client? It just sounds like they are growing fast which usually means growing pains for clients. Solid, well-known, national, industry-specific awards are the ones to look out for.
I'm sure you have seen that Caroola excels in all of the above, but despite this looking a little one-sided, all of the above are very good points that we think anybody would find hard to argue with. If your Dad, Auntie or even best friend will do your accounts for free and has a good understanding of the contractor industry then sure you'd be mad not to use them. Although we do have lots of clients whose parents and friends are accountants, we even have lots of accountants (mainly corporate contractor accountants) who use Caroola, not because they can't do the work, but because they'd rather we did it for them.
As the UK's largest Accountants for Contractors, we offer a unique low cost all inclusive package which guarantees you constant help and support whenever it's needed.
Our approach to our clients is very simple. We remove the stress of managing your personal and business taxes, leaving you to concentrate on your contracting career.
Our complete business package covers all your company needs and personal tax affairs for a fixed fee per month.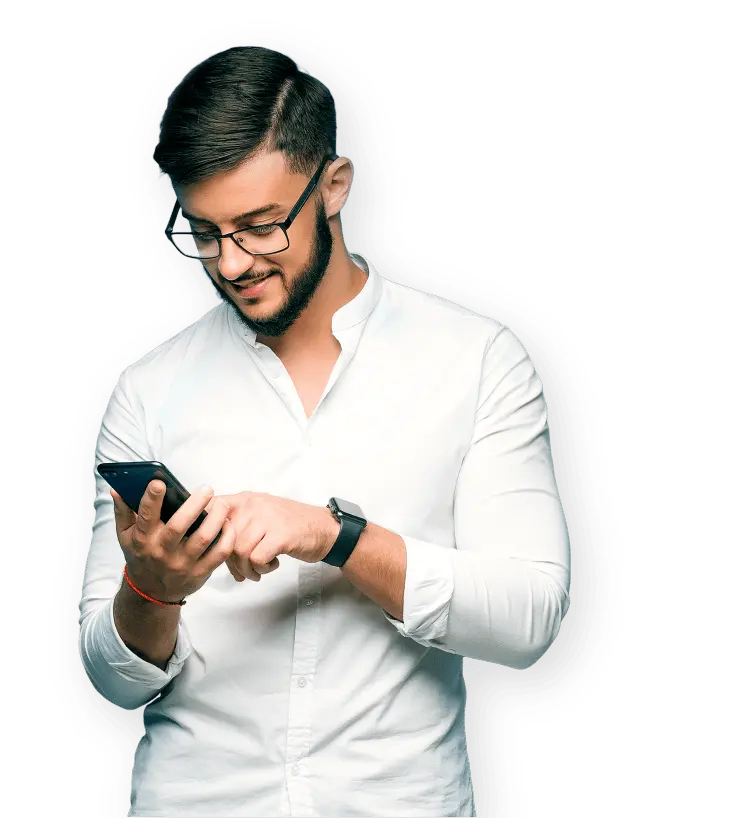 Interested in finding out more? Speak with our expert Sales Team to see how we can work together.
Here's how you can get in touch...
Existing client?
If you're already a client of ours, you can speak to your dedicated accountant directly.
Alternatively, call us on 03330 342 480