How to Become a Freelance Copywriter
Flexibility, the opportunity to strike a healthier work-life balance and the potential to earn more are just a few reasons freelancing is so popular.
But it can be challenging to know how to get started. There are a few things to consider when becoming a freelance copywriter – from choosing the right business structure to building an engaging portfolio and setting your fees.
In this article, we explain how to become a freelance copywriter.
Set up your business
First things first, you'll need to decide on a business structure. Typically, freelance copywriters work one of two ways:
Become a sole trader
Setting up as a sole trader is simple and straightforward. As a sole trader, there's no legal separation between you and your business. Register as self-employed on the government website to let HMRC know you'll pay income tax via the self-assessment.
Form a limited company
Many freelance copywriters choose to form a limited company through which they provide their services. There are a handful of extra tax obligations to consider when working this way, but the tax planning opportunities can make it worthwhile.
Unlike being a sole trader, as a director of your own limited company, you're also protected with limited liability – which means your personal assets are not at risk if you run into trouble.
If you're not sure which structure to choose, we've compared the pros and cons of each in our sole trader and limited company comparison guide.
Create a freelance copywriter portfolio
Having a portfolio that shows you're capable of producing copy across various formats – email, social media, website and SEO, for example – is a proven way to highlight your experience and talent to potential clients.
These days, many freelance copywriters create a simple portfolio website, whether on Squarespace, Wix, WordPress or any other affordable platform. In this portfolio, it's also worth including testimonials from existing or former clients, as well as producing case studies to show what you've worked on before.
As you start winning work, you can update your portfolio, making yourself more appealing to potential clients.
Set the right freelance copywriter fees
Setting the right price for your services is essential to the success of your freelancing career. Charge too little and you won't make enough money – too much and you'll price yourself out of potential work. Admittedly, getting the balance is tricky, but it's essential to securing freelance copywriting jobs.
There are a few different approaches when it comes to setting your fees.
Per word: according to a study, freelance copywriters typically charge £0.50p per word (but this might decrease on larger projects with more extended word counts)
Hourly: the same survey suggests rates tend to vary between £50-£75 per hour
Daily: a separate survey says the 2021 average freelance copywriter day rate was £387
While these figures offer a useful benchmark, how much you charge will depend on experience and industry. So don't hesitate to put some feelers out and ask fellow freelancers before deciding your prices.
Market your services
Whether you secure freelance copywriting jobs will rest on the strength of your portfolio, your
rates, your reputation and how effectively you market your services.
When it comes to marketing, the strength of your network is likely to be important. So try reaching out to existing contacts from previous jobs to see if they need any copywriting support.
If you opt for a portfolio website. Social media is one option. SEO-optimised website content is another. However you decide to do it, with the right approach, you can attract visitors and generate leads.
In tandem with this, you might also want to sign up with recruitment agencies that can source projects on your behalf.
Consider your tax obligations
Regardless of the company structure you choose, all freelancers are responsible for their own taxes.
As well as ensuring your tax compliance, you'll need to keep on top of your expenses and submit an annual self-assessment tax return (along with a corporation tax return should you operate via a limited company).
If you think you might struggle to juggle your new tax responsibilities with your career as a freelance copywriter, it's worth considering specialist accounting support.
A trusted accountant will help you to keep on top of your tax compliance and is a popular option for freelance copywriters who want to focus entirely on crafting inspiring content for their clients. To find out how Caroola can help to support you and provide advice, get in touch.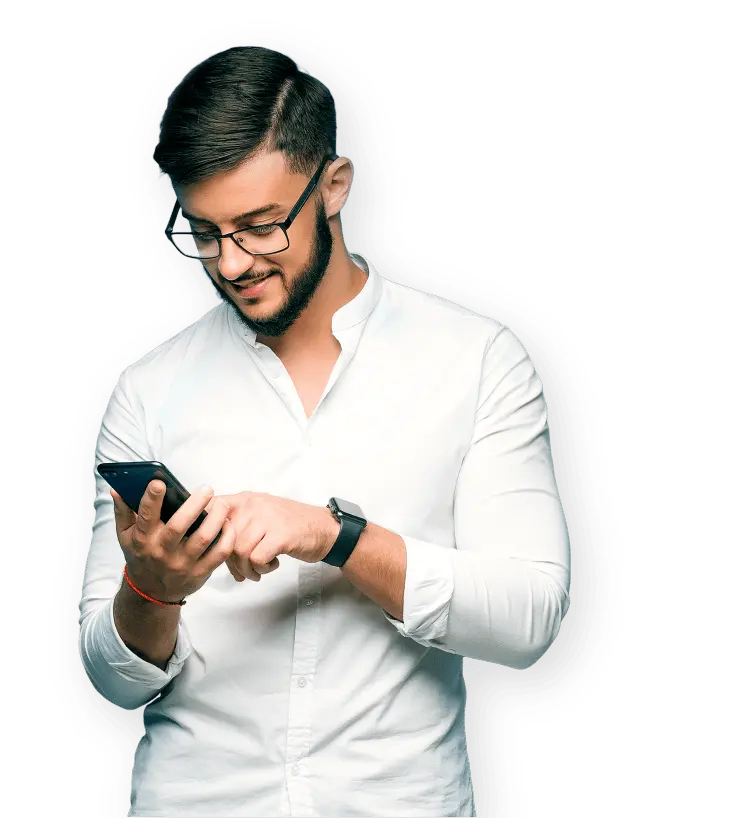 Interested in finding out more? Speak with our expert Sales Team to see how we can work together.
Here's how you can get in touch...
Existing client?
If you're already a client of ours, you can speak to your dedicated accountant directly.
Alternatively, call us on 03330 342 480