Registering a Company in the
UK
Given that you've landed on this page, it's safe to assume that you've already made the decision to start your own business. If that's the case, smart move - an exciting adventure awaits.
With your mind made up about forming a company (or at least considering it), the next thing to think about is choosing a business name and incorporating , which is the moment the company is actually created. You'll need to incorporate if you plan to work through your own limited company, like millions of other independent professionals in the UK.
If all of this is new to you, don't worry we're here to help. In this jargon-free guide, we'll touch on everything you need to know about registering a business and choosing its name.
Why do I need to register a business?
When you incorporate a limited company, you create a separate and distinct legal entity, which offers the shareholders limited liability. Once you register a business on Companies House they will know to expect your annual accounts and other company filings.
Registering your business means HMRC will know to expect Corporation Tax payments too.
How do I register a company name?
There are several ways to register a business:
Assuming you decide to register your company yourself on the Companies House website, the government will ask for a range of information, including:
Your proposed company name
The details of company directors and the company secretary if applicable
Share allotment (in other words, the people who own your company)
People with significant control (those with 'voting rights' or more than 25% of shares)
After you've completed this, you'll need to check and sign a 'memorandum of association ' and 'articles of association ', which are documents that all shareholders are in agreement of - whether it's agreeing to form the company or accepting certain rules about the running of the business.
If you register a business online, you won't need to write your own memorandum of association - it'll be created as part of the Companies House process. You might want to upload your own 'articles of association' though, which you're free to do.
While the government has made it easier to register a business in recent years, it's important that you're certain about the information you submit and confident that it's accurate.
Our friendly team can provide help and advice on the limited company formation process.
What should you call your company?
It goes without saying that when you inform the government of your company, and register a business with Companies House, you need a name for it. So where should you start?
While we won't go as far to advise you on what to call your company (you probably have an idea of this already) there are a few things to consider before you go ahead and register a business name.
Your business name needs to be unique. If you're set on a certain name but it's already taken, perhaps it's time to get more creative - consider tacking on a second word that sets it apart.
You can check to see if a name is available on the government website.
Make sure it's appropriate
You can't register a business name if it includes rude or insensitive words or phrases. And, for obvious reasons, you aren't allowed to name your company anything that implies it has a connection to government departments or public bodies.
When you register a business, you might want to apply for a trademark, which means you can take legal action against anyone who uses your brand or name without your permission.
Like your company name, your trademark needs to be one of a kind. Many businesses - whether Coca Cola, Nike or Audi - are trademarks. This is to stop others from imitating them, protecting their brand and hard-earned reputation.
Struggling to come up with a business name? Check out online to see what names are available to spark your imagination.
Do sole traders need to register a company name?
No, sole traders don't need to register a business or its name. This is because sole traders aren't legally separate from their business, in the way that a limited company is a different entity from its owner.
As a result, sole traders just need to let HMRC know they will pay Income Tax via the annual Self-assessment Tax Return.
Can you trade under a different name than the one registered?
Absolutely, and it may be something to consider. A business might trade under a name different from the one they have registered for a few reasons, including; to appeal to new markets, because the business forms one arm of a group of companies or simply because they want to freshen their brand up.
If you choose to do this, there are a few things to bear in mind - make sure you link your 'trading name' to your company name and be careful to check that your chosen trading name isn't trademarked.
Here's how a trading name might work in practice:
For example, let's say you register a business under John Smith IT Limited, but would prefer to appear as JS IT to your clients, with your branding also taking this into account. Your trading name would be JS IT, your company name, however, is still John Smith IT Limited.
When you engage Caroola as your accountant, our friendly team will take care of the entire process and form your limited company for free, as part of our company formation service.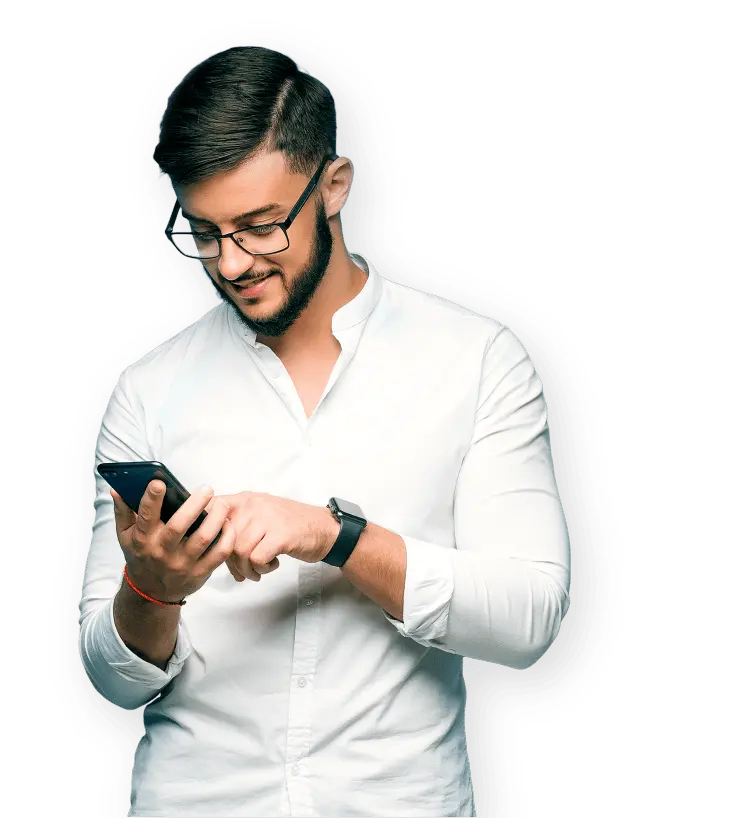 Interested in finding out more? Speak with our expert Sales Team to see how we can work together.
Here's how you can get in touch...
Existing client?
If you're already a client of ours, you can speak to your dedicated accountant directly.
Alternatively, call us on 03330 342 480