The Optimal Shared Office Spaces in the UK
At Caroola, we have outlined a number of excellent optimal coworking spaces across the country, which encourage productivity, create a collaborative community and provide business support for remote workers, freelancers, and contractors, the self-employed as well as start-ups.
As the community of self-employed and remote workers expands because of the Covid-19 pandemic, many individuals see themselves moving away from working from home and taking advantage of an office working environment, without the expense of an individual office space.
Coworking and shared office spaces have become increasingly popular for individual workers or small businesses and they are designed to aid productivity, create a flexible networking environment as well as improve mental health by enhancing the work/life balance.
Origin Workspace
Bristol
A community of self-employed workers, remote workers and small businesses is brought together by Origin Workspace; a coworking space in Bristol which aims to help individuals and businesses grow smarter and quicker. As a progressive workspace for those wanting to be surrounded by a community of like-minded workers, Origin Workspace offers its members new ideas, the latest technology and fresh ways of working.
"Here at Origin Workspace, we pride ourselves in creating an environment that provides much more than just an office desk; Origin is a place where community, support, comfort and practicality come together to create a coworking space you will enjoy working in."
Origin Workspace has a wide range of membership types, from 'lounge membership' (a relaxed environment aimed to inspire productivity) to hot-desking memberships, dedicated office spaces, and meeting and event spaces - the opportunities are endless to help you thrive in a collaborative coworking space.
Not only is there a variety of membership options to suit your individual needs, but there are also countless member benefits, the majority of which are included in your membership fee with no extra charge. These include weekly breakfast clubs so you can catch up and socialise with other members, networking and social event opportunities, weekly member treats, gym and fitness class passes, as well as access to the member's app so you can keep up to date with what is happening within the coworking community in Bristol.
Read more about Origin Workspace: originworkspace.co.uk
Runway East
Bristol
Runway East prides itself in providing workspaces that put productivity, clarity and fun at the forefront. With a number of workspaces across the UK, including in Bristol, Runway East is designed as a space that is created with all the things people love about co-working without the hidden fees, complicated extras and the endless paperwork. An environment filled with entrepreneurs, founders and pioneers, Runway East offers a co-working space where great ideas begin and are brought to life.
With every location, each Runway East space offers all-inclusive and fully serviced memberships which boast of multiple benefits; including access to superfast wifi, limitless caffeine, smart meeting rooms as well as free weekly perks such as cake, beer and regular events. The Bristol Bridge location also has a rooftop terrace, on-site cafe/bar and is only 8 minutes from Temple Meads Station, making it super accessible!
"We see our job as getting fantastic startups where they want to be, at the end of the day their success is our success too. The team at Runway East are driven by creativity, the ability to spot opportunities, solutions and new ideas - and the excitement of getting those off the ground. We create the perfect environment so you can thrive!"
Runway East has an array of memberships available; from complimentary day passes, to hot desking, to part time office shares, to private offices - there is something to suit each individual! Hot desking memberships are flexible and can be cancelled within a month's notice; they are available from 10 days a month to full-time. Runway East also offers a part time office share which is a robust solution for a new era of flexible working. The part time office share means you share an office with another small team on a timeshare basis whilst keeping the costs down. You can also experience life at Runway East for the first time by taking advantage of its complimentary day pass. This gives prospective members the chance to get to know what Runway East is all about with the hope that it is just what you're looking for!
Find out more about Runway East and its various locations: runwayea.st
Bloom Space
Cotswolds (Overbury)
Located in an old village shop in the heart of The Cotswolds, Bloom.Space Overbury is a peaceful co-working space for like-minded, friendly co-workers. Encouraging people to escape the loneliness of working from home or the chaos of working from a coffee shop, Bloom.Space offers a professional and fully-equipped workspace for all your day-to-day tasks and office needs. With locations in Overbury, Rugby and Malvern, Bloom.Space prides itself in providing a workspace for a number of professionals; whether you're working for a large organisation remotely or looking for help to grow your start-up.
"People in business absolutely love helping other people in business, which is why we created a workspace for entrepreneurs to bloom; to get the help and support needed to plan, start and grow their business.
Bloom.Space Overbury provides a peaceful workspace so you can escape the loneliness of working from home and heighten your productivity in a clean, professional co-working environment. Not only do you have access to a range of member benefits, you also become part of a team of entrepreneurs, a community in which we all support and encourage each other to bloom!"
Basic memberships include access to a desk and wifi, with the ability for members to add on access to a fixed desk and/or unlimited room bookings; making it super flexible and tailored to individual needs. Bloom.Space also offers a virtual incubator service that will help those wanting to grow their small business. This service provides mentoring and coaching from several experts from a wide range of business backgrounds to help you develop skills in business growth strategy as well as offering a number of opportunities to network with investors, gain direct access to information about support programmes, funding and events, all of which are tailored for your business plan.
Learn more about Bloom.Space Overbury: bloom.space
Incspaces
Leeds
With two shared office spaces in Leeds, Incspaces offers hassle-free, great value workspaces across the UK including cities such as London, Manchester, and Leeds. With an option to suit everyone, you can take advantage of their private offices, co-working hubs, meeting rooms, event space, or virtual offices on flexible terms to suit your business.
"Here at Incspaces, we want to give our clients a place to call home. We believe that great ideas come from great workspaces which is why we pride ourselves in offering a workspace that inspires new ideas and empowers people to complete their best work."
One Embankment, their new riverside office with fantastic views of the River Aire in the heart of Leeds, is a design-led workspace built with a fresh approach, to meet their clients evolving needs. Created to inspire business productivity and provide an impressive place for clients to visit, this space is perfect for budding entrepreneurs and established businesses alike. Each area has been considered to promote health and wellbeing for its users, with lots of breakout spaces and a heavy focus on biophilic design.
Focusing on client needs, modern outlay, and enhanced facilities through design, the space hosts private offices as well as co-working and meeting rooms available to both clients and occasional guests. Also boasting an enclosed communal courtyard, multiple business lounges and riverside terraces, One Embankment provides the perfect setting to be productive and get inspired!
Read more about Incspaces: incspaces.co.uk
Avenue HQ
Liverpool
Avenue HQ is an award-winning, flexible coworking space in Liverpool that provides a workspace for any business needs. Avenue HQ, based in both Liverpool and Leeds, welcomes collaborative, like-minded workers from a variety of industry backgrounds. Whether you're self-employed, a start-up or a well-established business, Avenue HQ has a range of membership plans to help business growth in many different ways.
"Avenue HQ is a hub of activity and a workspace for all. Our community is what sets us apart from other coworking spaces, we create an inspiring environment for our members in ways that allow individuals and businesses to thrive."
Perfect for the self-employed, freelancers and remote workers, Avenue HQ has both the Flexi Desk and the Resident Desk plans available. The Flexi Desk plan gives members access to the coworking space, bookable hot desks as well as access to the member's app. The Resident Desk plan allows you to make your mark on the coworking space with a dedicated desk, meeting room credits and access to the member's app so you can feel a part of an office community without the overhead cost of an office space. All member plans boast of multiple benefits including access to a community support team, members areas, 15% off meeting room bookings and 10% off on-site hospitality venues.
Avenue HQ also offers a Virtual Office package which allows you to be flexible with your working environment whilst maintaining a professional primary address. This plan is perfect for home or remote workers who don't want the commitment of a permanent office workspace, but would like to take advantage of the professionalism of a virtual business base.
The Virtual Office plan includes post handling and mail forwarding, a registered address on Companies House, local and location-neutral phone numbers as well as access to any Avenue HQ co-working spaces.
Learn more about Avenue HQ's story: avenue-hq.com
Tramshed Tech
Cardiff
A safe space where people can come together, collaborate and build businesses that will have a big impact. The spaces are based in Wales's capital city and offer flexible solutions for remote workers, solo business owners and small teams.
Tramshed Tech believes that being surrounded by hard-working and like-minded individuals creates a strong community which allows you to connect and network both on a personal and professional basis.
"Just bring your laptop and fresh ideas and you'll be welcomed by a friendly community that will support you in your business growth. Here at Tramshed Tech, we have created an environment that encourages individuals to be the best version of themselves and make the most of our flexible coworking spaces."
There are several membership packages available, from coworking space day passes to flexible on-demand offices, and all members have access to printing facilities, bookable meeting rooms and conference suites. Membership benefits don't stop there... Tramshed Tech invites all of its members to social events and meet-ups so you can connect and collaborate with others within the coworking community in Cardiff.
Memberships also come with a range of extra benefits, designed to help you to grow your business no matter where on the entrepreneurial journey you are. Tramshed Tech's partnership network can help to support the growth of your business from exclusive software perks from partners such as Microsoft, to access to other coworking spaces from partners such as Barclays Eagle Labs.
Find out more about Tramshed Tech: tramshedtech.co.uk
Electric Works
Sheffield
Electric Works provides flexible office spaces in Sheffield for several professionals: from freelancers and start-ups, to larger organisations. Welcoming those from creative, digital technology and media industries, Electric Works has a range of facilities including serviced and unserviced offices, independent meeting rooms and coworking lounges - as well as a three-storey helter- skelter - to make the workplace that little bit more exciting!
Electric Works prides itself in creating a nurturing hub for the creative community within Sheffield. Situated minutes away from the M1 and the train station, connections to other creative communities are not far away, making Electric Works the perfect location to meet and connect with other like-minded individuals.
"As a centre of innovative talent, Electric Works provides plug-and-play offices and coworking spaces suitable for flexible workers wanting to collaborate in a friendly working environment. We encourage members to strike that work and life balance by providing an enjoyable space to increase productivity and network with others, helping you adapt and improvise ideas fast and efficiently whilst supporting your business growth."
Electric Works' coworking space boasts multiple benefits, including 24/7 access, super-fast wifi, unlimited hot drinks and 10 hours' worth of free meeting room use per membership. Members can also take advantage of Electric Works' social media presence, by gaining free promotion on all social media platforms and its website, to ensure your services get that much-needed exposure!
Find out more about Electric Works: electric-works.net
Colony
Manchester
Colony prides itself in being one of the only multi-site coworking spaces in the city of Manchester. Whether you choose a coworking desk or your own private office, your Colony membership will give you access to the ever-growing network of high-end workspaces across the city, each with its own unique character and atmosphere.
Work-life balance is a big part of life at Colony and they bring in new experiences for all members each month; be it weekly yoga & meditation classes on the Jactin House rooftop, gin tasting sessions at Piccadilly or exclusive collab events with local food vendors like Viet Shack at the Astley, there is something for everyone!
Colony offers membership lengths to cater to every business and will work with you to find the perfect workspace for you and your team. Colony memberships are designed to facilitate growth within your business; as you grow Colony will work to provide bespoke, flexible upgrades in line with your evolving requirements. Each Colony venue is also staffed by individuals who go above and beyond for members. From making sure the free tasty snacks are well stocked to helping you find a specialist to work with on a project, they are there to ensure you have the best experience possible.
Learn more about Colony: colonyco.work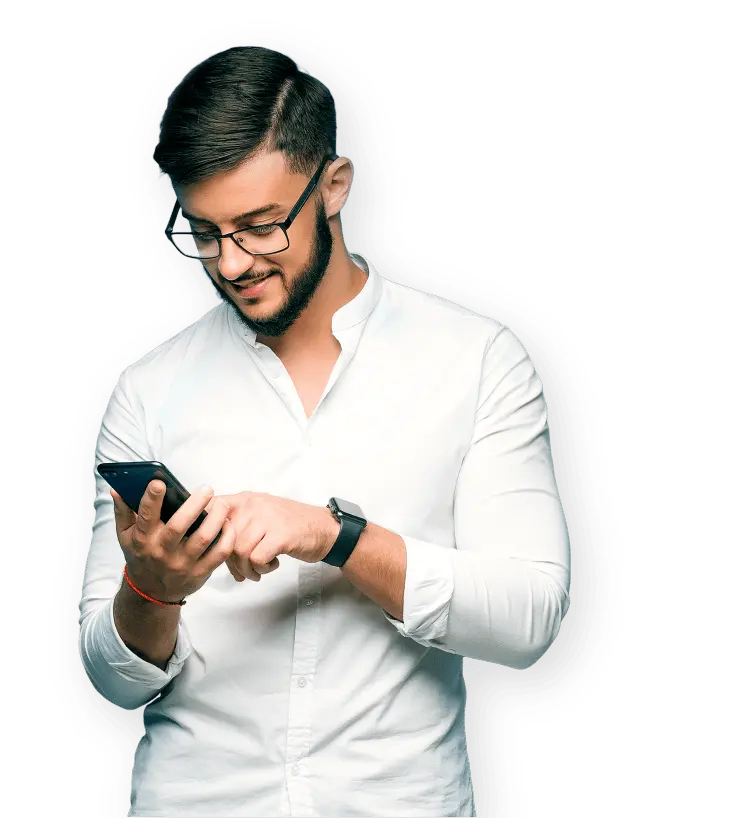 Interested in finding out more? Speak with our expert Sales Team to see how we can work together.
Here's how you can get in touch...
Existing client?
If you're already a client of ours, you can speak to your dedicated accountant directly.
Alternatively, call us on 03330 342 480