Guide to Writing a
Contractor CV
How to Write a Contractor CV
There are few things quite as daunting as staring at a blank white screen as you start to put together your first contractor CV. All too often, this fear leads to waffle and a document full of fluff and superfluous information.
We're here to help. This detailed guide will hopefully answer all of your contractor CV questions, so that you can create a CV that will reflect your skills and help to win you more contracts.
What's the difference between a permanent CV and a contractor CV?
The first thing to know is that, as a contractor, potential clients are looking to buy your skills and industry knowledge on a short-term basis. As such, a CV for contractors will be quite different to a standard permanent CV.
With a contractor CV, your main priority is to highlight the skills you possess quickly and concisely. Get straight to the point and make the reader aware of your core skills at the very start of the CV.
How long should your CV be?
Ideally, your CV should be no more than two pages long. Think quality, not quantity. On average, the reader absorbs 60 percent of the first page, 40 percent of the second, and the third is generally a waste. As such, it pays to keep things concise.
What should a contractor CV include?
Remember: your self-employed contractor CV is a sales document for your contracting business, so your main aim should be to make your key skills stand out on the page.
There are no clear-cut rules regarding the section titles you should include in your CV.
That said, it's good practice to use an effective summary on the first page and include a list of your key skills in bold. You want to make an impact on the reader.
Employers often make up their mind from reading the initial summary and key skills. So, it's always worthwhile noting the quantity of experience you have for each key skill.
You could format the copy like this: Business Analysis (5 Years), Database Design (4 Years)
Here are a few titles we would recommend using as a starting point:
Contact details - You're not a permanent employee anymore, so you don't need to include every personal detail. Your name and contact details will suffice.
Skills summary - This is the most important section. It highlights your key skills and experience. Short, concise bullet points are more effective than long-winded paragraphs.
Past jobs - List your most recent contracts or permanent roles in reverse-chronological order. You don't need to go back to the very start of your working life, so only include relevant roles. Again, bullet points are a concise way to show the reader what you achieved at each of your past jobs.
Further information - Unlike a CV for a permanent employee, contractors typically list their academic achievements at the end rather than the beginning, as their current skills are more important and relevant. Your academic achievements are still important, of course. List your degree, A-Levels and any technical qualifications.
Is it important to think about keywords in your contractor CV?
Employers are increasingly using job boards and CV databases to find candidates. If your CV doesn't include 'scannable' keywords for your particular industry, your CV might not be found.
How do you know which keywords to include? Begin by searching online for job descriptions and vacancies in the type of jobs you're interested in. Also, try typing a few keywords into Google relevant to your sector, and see which associated words come up. If certain words or phrases pop up regularly, weave them into the copy in your CV.
How to make sure your CV isn't boring
Once you've laid out all of your experience and relevant skills, your contractor CV might feel a bit on the dry side. This is where the real work begins. Firstly, it's fine to use jargon and acronyms specific to your industry, but try to keep the 'manager speak' to a minimum.
Let's say you're building an IT contractor CV template. It's okay to use terms like 'adaptive technology'. But phrases such as 'blue sky thinking' should be avoided at all costs. Search online for job descriptions and vacancies in the type of contracts you're interested in—reading through the descriptions will help guide you on the correct language to use.
Consider getting a friend (ideally one who knows nothing about your industry) to read through your CV. Their feedback will be unbiased and could help trim the fat out of the document.
Finding a strong contractor CV example will help you hone your own document. Approach some successful contractors via LinkedIn or your professional network and ask to take a look at their CV. Usually, they will be accommodating, and you'll get some great tips from the way their CV is written.
What are the most common CV mistakes?
Here are four common CV mistakes. Avoid them at all costs:
Spelling - Spelling mistakes on your CV are quite simply unacceptable. Use a spellchecker to iron out any spelling mistakes, and proofread your document through at least four times.
Grammar - A spellchecker may not pick up grammatical errors. So, when you get a friend to read your CV through (as we mentioned above) it's worth getting their feedback on grammar points, too.
Fonts - It's best to stick to common fonts such as Arial, Calibri, or Times New Roman when creating your CV. We wouldn't recommend using an unusual font to stand out, as this could reduce readability.
Layout - Use a common presentation style throughout. Don't leave unnecessary blank spaces between sections, and be consistent in your choice of font.
Should you upload your CV to LinkedIn?
Over the past few years, LinkedIn has changed the way people in business communicate. If you don't already use it, you really should. The site allows you to upload a CV, and lets you network with past and present colleagues.
It might not yet replace the traditional CV, but LinkedIn does allow potential clients and agents to find you quickly and easily. We've written an in-depth guide to using LinkedIn as a contractor.
Do you need a covering letter?
A covering letter can be a helpful companion to your CV, and it can improve your chances of securing an interview. If you put together a strong covering letter, your application could stand out from the crowd. Just remember to keep it brief and avoid the temptation to repeat everything from your CV in the covering letter.
What else should you consider?
It should go without saying, but don't ever be tempted to embellish the truth to make your work experience sound better. An increasing number of recruiters are using screening software to scan the web for additional background information about candidates, so if things don't match up you'll be found out.
Also, make sure that the filename of your CV is easy to recognise, before you attach it to emails or upload it to databases. Imagine how many CVs agencies and contract providers receive called 'cv.doc'. Use your name as the central part of the file name, and try to add your industry, too. For example: joebloggmarketingCV.docx
Top tips to remember when writing your contractor CV
Even if you forget all that we've said so far, remember these three key tips for a great contractor CV:
Make your CV look eye-catching but professional
Highlight your skills and experience at the top of the CV, and avoid filler such as irrelevant hobbies
Tailor your CV submission to each role
Speak to an expert
Taking your first steps into contracting? It's important to get the financial aspects of your business in order. We're here to help, get in touch with our experts today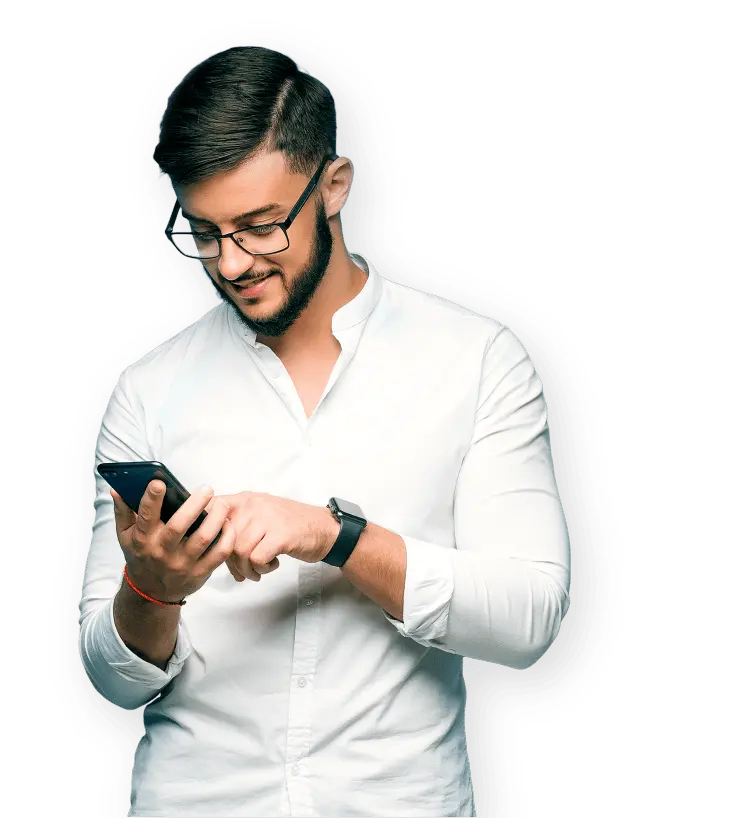 Interested in finding out more? Speak with our expert Sales Team to see how we can work together.
Here's how you can get in touch...
Existing client?
If you're already a client of ours, you can speak to your dedicated accountant directly.
Alternatively, call us on 03330 342 480