Contracting for the
Government
The government takes on contractors, consultants and interim managers to work in a range of areas across the public sector, from human resources to social work.
We have looked at common areas within the government that you could work as a contractor, as well as providing advice on finding work, rates of pay, IR35 and the most tax-efficient way to contract.
Working as a government IT contractor
With increased importance surrounding online security, there are plenty of opportunities for IT professionals to work on a contract basis for the government.
The Government Digital Service (GDS) is responsible for building world-leading digital public services. It also assists the government in making their digital platforms and online information clear and easy to use. From software developers to analysts, there are a range of opportunities on offer, and many contractors are taken on to work on individual fixed-term projects. The GDS specify that contractors who work with them must have certain skills and experience, which include:
HTML
CSS
JavaScript
Ruby
Python
As an IT professional working for the government, you may find that your contract stipulates that you need to have security clearance. To become security cleared, you will be required to undergo a series of background checks and a vetting process, which will allow you to access sensitive or classified information. There are various levels of security clearance, which corresponds to the sensitivity of the information you can handle.
Contracting for local councils
You can find contracting opportunities within local authorities and councils. They use the specialist skills of contractors and consultants to work on individual projects across various areas, from housing to social work.
Contracting as an education consultant
Education consultants who work as independent advisors for educational institutes on a contract basis are taken on by local authorities, schools, and higher education establishments.
When looking for work as an education consultant, you may find specialist job boards such as TES useful. TES lists job opportunities across the education sector, from teaching positions to consultant and advisory roles.
Contracting in defence
The Ministry of Defence (MoD) offers contracts within aviation, engineering, technology, security and much more. The Civil Service website has a jobs section, that could be helpful if you're looking for contract roles in the MoD. It lists both permanent and contract positions across a range of government departments, such as the Ministry of Justice, HM Revenue and Customs, and the National Crime Agency.
Contracting as a medical professional
If you are an experienced doctor, nurse, or medical professional, then there are opportunities to work on a locum basis.
Finding work as a government contractor
As there is such a variety of contracting opportunities in the government sector, finding work will depend on your area of expertise and your interests.
If you're looking to work for the government, the following job boards and recruitment agencies are a good place to start:
Hays: An international recruitment agency.
Guardian Jobs: This offers a range of contract and permanent positions across a variety of sectors. Selecting the 'Government and Politics' option will show both contract and permanent roles.
Civil Service Jobs: A job board with both permanent and contract opportunities available in a variety of areas including the Cabinet Office, Ministry of Justice and the MoD.
Rates of pay for government contractors
There are many roles within the government, and so your rates of pay will depend on the area that you are contracting in, as well as your experience, qualifications and skill set.
IR35 for government contractors
There is a common misconception that when working for the government, you are classed as falling inside IR35. However, whether you are inside or outside of IR35 is all dependent on the terms listed within your contract.
We recommend that you have your contract reviewed by a professional, our IR35 contract review service will give you more clarity around the IR35 status of your contract.
Limited or umbrella?
The two most popular ways to operate as a contractor are through an umbrella company, or by working as a director of your own limited company.
Contracting under an umbrella company is ideal for those that are only contracting for a short period of time. As this makes you an employee of the umbrella company, Income Tax and National Insurance is deducted from your pay before you receive it. Therefore, it's the most expensive way of contracting.
Many contractors decide to operate as the director of their own limited company, as this is widely considered to be the most tax-efficient way of working. This does come with an increased administrative responsibility; however, this will only take a few minutes of your time per month.
How to set up a limited company
If you have decided that limited company ownership is the right option for you, then you will be pleased to know that the process of forming your limited company is straightforward, thanks to our company formation service.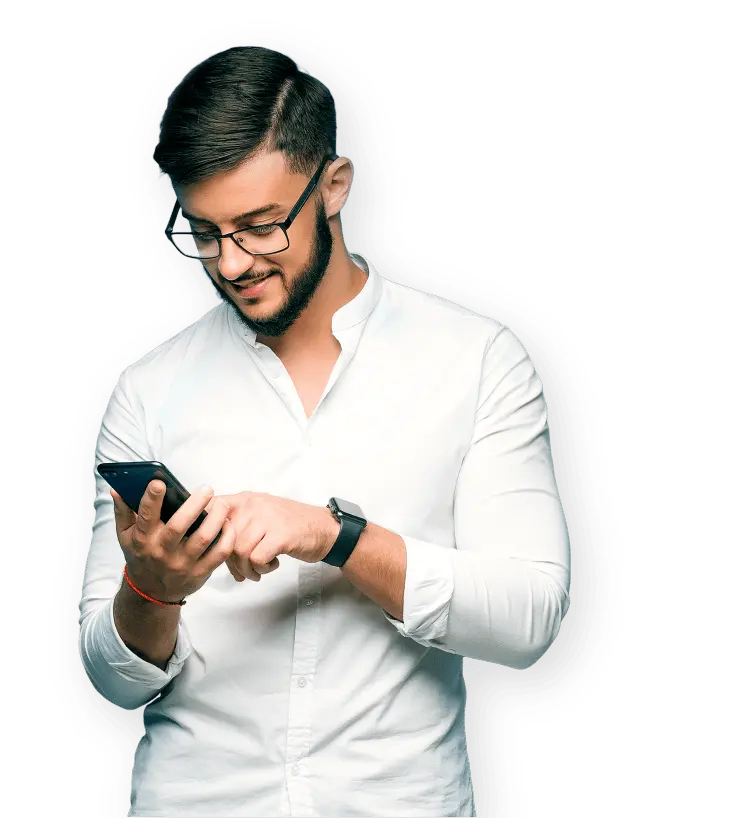 Interested in finding out more? Speak with our expert Sales Team to see how we can work together.
Here's how you can get in touch...
Existing client?
If you're already a client of ours, you can speak to your dedicated accountant directly.
Alternatively, call us on 03330 342 480