Guide to Becoming an
Interim Manager
What is an Interim Manager?
An Interim Manager (IM) is a highly skilled professional with management experience. IMs are typically brought into an organisation for a limited duration assignment to carry out a specific activity or set of requirements.
Interim Management is still a relatively new industry and, as a business concept, is a fantastic way of injecting much-needed flexibility into the marketplace. The UK operates perhaps the most sophisticated Interim Management services in the world, with executives and managers covering a wide variety of roles at different levels of expertise and within various technical areas. The best Interim Managers are already proving that, if used effectively, they can be worth their weight in gold – and according to the Institute of Directors an Interim Executive with relevant experience and a good track record can be 'the answer to a company's prayers'.
Why do companies use Interim Management Services?
When a company employs an IM, that person is contracted to deliver a fixed assignment for a predetermined cost and set duration. Through this, the company gains the benefit of instant experience, a higher calibre of manager as well as having an 'implementer' on hand who will be focused solely on the job at hand. These benefits have led organisations to increasingly recruit IMs, creating the growing demand for Interim Managers.
Some specific situations in which a company might need to engage an Interim Manager include:
To conduct a change management process or business restructuring which needs specialist resource and expertise.
To launch a new project when in-house skills are not sufficient.
To turn an ailing business around.
To set up new businesses or to close down old ones.
To handle a business situation which needs evaluation, recommendation and implementation when there is no time to do this using internal staff.
To fill a sudden gap in the workforce caused by absence, resignation, dismissal or secondment.
To accommodate a sudden increase in workload.
To manage acquisitions.
To provide mentoring and team development.
To carry out crisis management activity.
Finding work as an Interim Manager
What types of roles are available?
Almost any role which you could carry out as a full-time employee could be handled by an Interim Manager. However, Interim Managers are generally hired for middle to senior management level roles, right up to the Managing Director and CEO level in any industry sector.
What experience do I need?
Demonstrate a background of progressive achievement and clear success, especially with budgetary and personal responsibility. Clients hire successful people, so make sure your CV highlights your achievements.
Be recognised as credible and a high performer when measured against your peers -
show a track record of real and quantifiable achievements.
Possess well-developed people management and communication skills.
Be capable of contributing a wealth of knowledge and added value from day one.
What personal strengths must I have?
It's not just about experience, it's also about having a certain working style and personality type. For example, as an Interim Manager you must:
Be happy with change or ambiguity, and be comfortable when moving from one organisational culture to another.
Focus on your main functional discipline and be clear on what you have to offer to clients by way of your past experience, successes and track record.
Have strong interpersonal skills, whether operating independently or as a team member, depending on the requirement.
Quickly establish a rapport, building trust, and 'selling yourself' confidently.
Hit the ground running in any situation.
Get results fast, whilst adopting a diplomatic approach.
Be perceptive, with the skills to quickly assess what's going on in a new environment.
Have the ability to analyse, develop solutions, influence and then deliver on time and within budget.
Provide an independent perspective to the management team.
Creating an Interim Manager CV
Aim for no more than three pages, unless you're adding Case Studies.
Outline the results you have achieved, giving greater focus and explanation to your achievements in the last three to four years, as Interim Managers are hired for their current knowledge.
In particular, highlight any projects which have included Interim Management, project management or change management.
Include as many relevant keywords as possible, particularly focused on your specialist area and be sure to note any fluency in languages.
Make it easy for the reader by being clear on what you have to offer, note dates of employment in chronological order and be prepared to add notes that will help illustrate your experience when pursuing a particular assignment.
Use an easy-to-read typeface and don't use photographs.
Rates of pay for Interim Managers
Daily charge-out rates vary enormously and are greatly influenced by:
Supply and demand dynamics: If it's a popular role with a healthy supply of interims, rates will be lower. If the position is popular - but there aren't many skilled interims - the daily rates will be higher. This is why it's always important to keep an eye on the market and keep your skills up to date. This will enable you to spot emerging markets before other interims.
Challenges of the role: The tougher the challenge - the higher the daily rate. This is true in most cases however it does depend on the role and the person - just because the client thinks the role is challenging it doesn't necessarily mean you will.
Level of responsibility: It goes without saying, the more senior the position the higher the daily rate (except where the skill set is rare and in demand.) Highly skilled niche roles in valued corporate positions may carry exceedingly high daily rates despite being relatively junior positions.
Track record and experience: The more successful your experience the better. Clients are looking for a CV with key achievements and not just a list of job responsibilities. Take time, seek advice and feedback and continually work on your CV. Always have an up to date version available.
Length of assignment: Short assignments often pay more, luckily enough short contracts often get extended.
In reality, interim assignments can last for any period of time, but would typically be between a week and a year. Remember that Interim Management is a career choice, not just something to do whilst searching for a permanent job.
The key to negotiating your daily rate is to focus on the value you can deliver to the client from the services you provide - either in the form of cost savings, ROI, efficiencies produced or risks mitigated. According to the Institute of Interim Management, IMs are suggested not to compare their rates to what a permanent employee might earn because Interim Managers are businesses operating on their own account and are not like employees.
Contact Caroola
We've been providing expert accountancy advice and helping contractors to focus on doing what they do best since 1992.
Where can I get more advice?
It's well worth talking to the Institute of Interim Management. The IIM is the professional body for Interim Managers. It is a not-for-profit Institute run by Interim Managers and Executives. The IIM publishes an annual survey of Interim Management recruiters (known by Interim Managers as 'Service Providers'). You may also like to visit the IIM's LinkedIn group, which is a leading authority on the subject of Interim Management.
Accountancy services for Interim Managers from Caroola
If you are already an Interim Manager operating through your own limited company, or if you are thinking of setting up as an Interim Manager or even working under an umbrella company and want to go limited, then Caroola can give you a wealth of information and advice. We provide a low-cost fixed-fee accountancy service which has been developed specifically for Interim Managers, freelancers and contractors.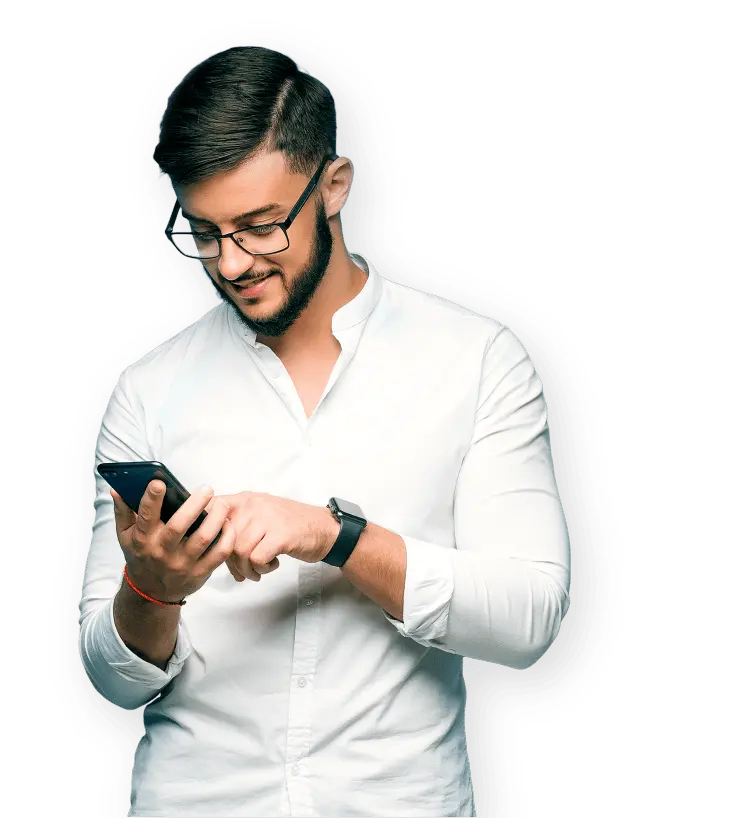 Interested in finding out more? Speak with our expert Sales Team to see how we can work together.
Here's how you can get in touch...
Existing client?
If you're already a client of ours, you can speak to your dedicated accountant directly.
Alternatively, call us on 03330 342 480