Should you have an emergency fund if you're
self-employed?
If you're a contractor or freelancer, sudden changes in income streams can affect you harder than larger companies
If you lose a client, having a savings pocket may tide you over until the next one comes along
An emergency fund can help with unexpected situations, such as a worldwide pandemic
COVID-19 has highlighted a number of issues throughout the UK – from the environment to inequality – but what has been particularly telling is the financial support provided for self-employed workers. Unfortunately, unlike the furlough scheme for employed staff, self-employed individuals who lost out on work due to the pandemic didn't receive 80% of their wages early on and were expected to apply for Universal Credit and other schemes.
We hope that you haven't found yourself struggling during this time, however, the situation has left a lot of us thinking about extra ways to protect ourselves in the future. Whilst you may have savings or insurances, an emergency fund could be another way to help your peace of mind.
What is an emergency fund?
An emergency fund is different to a normal savings account. With savings, you probably have a goal in mind, such as a holiday or house deposit, which means you put away a certain percentage of your income each month. You'll also dip into your savings as and when you've saved a certain amount and the monetary level may fluctuate.
With an emergency fund, this is something you don't touch, unless it's absolutely necessary. For instance, you may have lost earnings due to illness or a global pandemic. An emergency fund tends to be around three months' worth of outgoings and bills so that if you do lose your job, or a large client, or become ill for a long period of time, you have enough to protect yourself for a quarter of the year.
Why should I have an emergency fund?
There are many reasons why an emergency fund is a good idea if you're self-employed. For instance, if you, unfortunately, become unwell, usually there won't be anyone else who is able to fulfill your role, without offering them some sort of incentive i.e. wages. This means you'll lose out on vital money, which could disrupt your cash flow.
Your health is extremely important and taking time to recuperate is essential; with an emergency fund, you're able to do this, without fear of being unable to pay bills or suppliers. Business insurance or life insurance policies may cover illness as a self-employed individual; however, having an additional emergency fund gives you peace of mind that you won't have to claim on those unnecessarily.
You might also have equipment issues that you need to cover and that you may not have budgeted for. For example, if your laptop breaks and you're unable to do work, this can lead to a loss of earnings. An emergency fund would allow you to cover the costs of a new laptop, without leaving you short that month. Similarly, if you rely on your car for business meetings or site visits, any emergency repairs can be covered by this emergency fund.
In business and self-employment, some months are great and some months lack luster when it comes to invoicing. An emergency fund is there for those months when the work seems to disappear and dry up. This ensures you have some leeway, allowing you to continue paying the bills, but also able to find new work.
As a freelancer or contractor, it's also unlikely that you can guarantee exactly how much your income will be on a monthly basis – this all depends on new projects won, what's in the pipeline, and whether or not clients pay on time. This is also where your emergency fund comes in – making up the shortfall for late invoices or delayed project start dates.
Should I pay myself a salary or dividends?
This is a tricky one, as it really depends on how much you can afford to put aside. A good rule of thumb is to work out how much your monthly outgoings are, for both domestic and business, and keep at least three months' worth in your emergency fund.
This may seem like a daunting amount – if your bills equal around £1,500 a month, that's £4,500 in your emergency fund, for example – but you can steadily build this up.
How do I start an emergency fund?
When projects are rolling in thick and fast and you're earning much more than anticipated, now is the time to start putting those emergency funds to the side. This means that during quieter months, you don't have to worry about putting as much in the bank and simply concentrate on paying the bills.
Research savings accounts with high interest earning rates and start your emergency fund in there. This means your money will work harder for you.
If you require any advice or guidance on contracting, please speak to a member of our friendly team today.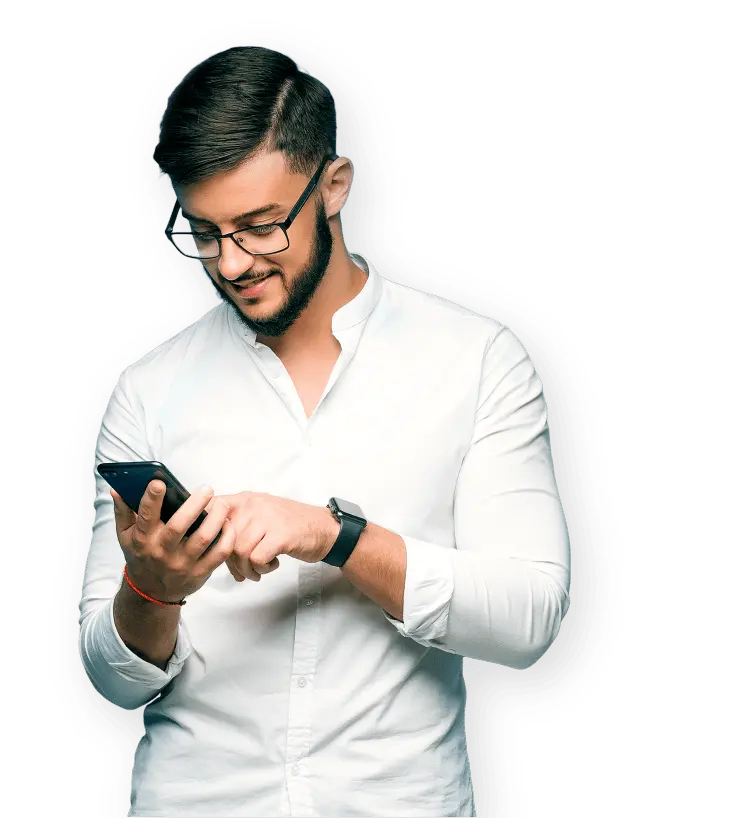 Interested in finding out more? Speak with our expert Sales Team to see how we can work together.
Here's how you can get in touch...
Existing client?
If you're already a client of ours, you can speak to your dedicated accountant directly.
Alternatively, call us on 03330 342 480