Contracting in the oil and gas sector opens up a world of opportunities. Crude Oil for example, is found in some of the warmest climates and most exotic places in the world. Being a contractor, you choose when and where you work, so one month you could be working in Dubai and another month, much closer to home in the North Sea off the coast of Scotland. There are a wealth of projects for you to get involved in.
The global demand for oil is so high that there is a struggle to satisfy this demand, translating into a huge opportunity for contractors in this industry; not only are your skills in high demand, you can choose from a wide range of projects and increased daily rates to compensate for an increased workload.
How do I Become an Oil and Gas Engineer?
A degree in the relevant subjects is essential, any physical, mathematical or applied sciences, as well as engineering. Postgraduate study is also a benefit if you're looking to contract in a large international company. It's preferable that contractors have a few years experience as a permanent employee, as often you will be working on your own and other employees will not be able to aid in training you, it also builds up your skills in working in a busy environment whilst also enriching your CV in the process to attract potential clients.
What are employers looking for?
Employers will be interested most importantly in your experience and what you can offer them. This means your CV needs to look as appealing as possible. It is important to show an interest in protecting natural resources and the environment while meeting the world's demand for oil and gas.
The following will help you stand out from the crowd:
Extracurricular activities – examples of any teamwork achievements.
Join related LinkedIn and Facebook groups (but nothing that might deter potential clients).
Keep track of current issues in the oil and gas sector – a discussion point for interviews.
Any fitness activities you may participate in – emphasize you're fit and healthy as you could be running around oil rigs all day.
Proof of a Vantage Card to travel offshore – any offshore contractor position will require one.
Any relevant safety training qualifications.
How do I find work?
Recruitment sites are the most obvious ways of finding a contract. Depending on your range of skills, they can look for a more local contract in order to get you more experience, look into niche specific work or larger national agencies such as Orion and OilandGasJobSearch.com
Another avenue of finding a contract is going directly to a company, often they have a careers section with a contact telephone and email address for you to send through your CV and a cover letter.
If you are finding it difficult to find a point of contact, consider using LinkedIn. This is a great way to build up your network within the Oil and Gas sector and a way to make people aware of when you are looking for a new contract.
Another option is contacting companies direct. Some of the biggest companies you can look for contacts in are:
Chevron Texaco -The world's largest integrated energy companies. They engage in every aspect of the crude oil and natural gas industry, including exploration and production, manufacturing, marketing and transportation, chemical manufacturing and sales, geothermal energy and power generation. Their workforce is approximately 60,000 employees excluding station employees. In 2009, Chevron produced 2.7million barrels of oil per day.
Technip – Is a key contributor to the development of technologies and sustainable solutions for the exploitation of the world's energy resources. Technip operates in three segments of the world oil and gas market: Subsea, Offshore and Onshore In 2010 they had a workforce of 23,000 people in 48 countries, industrial assets on five continents and a fleet of 19 vessels.
Wormald Tyco – Offer a complete suite of services to the Oil & Gas industry, both on and offshore. Tyco offers a range of services such as: Audio Communications, Breathing air Services, Control Systems, Environmental, Fire Detection and Alarm, Fire Extinguishers and Gas Detection.
Talisman – Is a global, upstream oil and gas company with the purpose of safe, profitable growth. Talisman primary operates in North America, the North sea and Southeast Asia. The company produced 425,000 boe/d in 2009, approximately 50% oil and liquids and 50% natural gas.
ConocoPhilips – operates in more than 30 countries worldwide and employs approximately 29,000 employees. The companies four core worldwide activities include: Exploration and Productions, Refining, Marketing and Transportation and Natural Gas Gathering, Processing and Marketing.
All you need to land your perfect role
Discover all the intricacies of contracting through a limited company with our free downloadable guide.
What's in the guide?
Finding the right contract – Agencies or job boards? We've got you covered.
Seven secrets to optimising your income – From experience to presentation skills.
CV's, e-CV's and CV databases – How to make sure your CV is picked up.
How much can I earn as an Oil and Gas Engineer?
The average experienced oil and gas engineer earns £1,000 per day. Daily rates vary from £200 to £2,000 per day for very special Oil and Gas Consultants. This covers such a broad range of careers such as drilling work, seismic exploration, cementing to engineering consultation.
Daily rates are affected by levels of risk and your range of skills including both practical and managerial skills. As demand for oil and gas cannot be met, consultants can benefit from negotiating higher daily rates to compensate for their extra workload.
Advantages of Oil and Gas contracting
Higher rates of pay - This is only fair as unlike permanent employees, you do not get holiday or sick pay, giving you a greater chance to negotiate a higher rate of pay.
Prospects - There is an endless supply of contracts, as the demand for oil and gas is struggling to be met.
Experience - The more contracts you take on the greater your practical and managerial skills. Giving you a wider choice of projects and the ability to charge higher daily rates.
Freedom - You can choose which contracts you take on and the length of time your contract is.
'Bonhomie' among the colleagues – If you take a contract on an oil rig, you tend to see the same faces every day and they soon become your extended family. You can bank on them for all your needs.
Tax Planning Opportunities - Any accountant will tell you that trading through your own limited company is the most tax efficient method. This only to be expected after all as a contractor you do not get sick pay, holiday pay, and have to manage your own tax affairs. However any good accountant will be able to remove most of the burden and you shouldn't need to allow more than 15 – 20 minutes a month for administration.
The price per barrel of Crude Oil is currently $55-60 per barrel (2019). These predictions are based on the fact the Oil and Gas industry cannot keep up with worldwide demand and as a direct result the industry is rich with opportunities for oil and gas contractors.
Contact Caroola
We've been providing expert accountancy advice and helping contractors to focus on doing what they do best since 1992.
Caroola Offering
We provide all our clients with pro-active tax advice and accountancy services all backed-up by Our Customer Promise. We are the UK's largest specialist accountants for contractors with over 15,000 contractor clients, all of whom work through their own limited company.
Unlimited face to face meetings. Tax is complicated which is why we offer everyone face to face meetings across the UK.
Our Customer Promise. Respond to any question sent to your accountant or any dedicated department within 24 hours. If we need more time, we will update you as soon as we can and we promise to keep you informed of the progress we are making in answering your question.
Outstanding reputation. We have won more awards for customer service and accountancy excellence than any other firm in our market.
We provide an all-inclusive service which includes:
Year-end accounts*
Corporation tax
Payroll Bureau
Dividend administration
Dealing with HM Revenue and Customs and Companies House
Quarterly VAT Calculations
Support with Annual Returns
Personal Taxation
Access to your own dedicated accountant* for all help and advice
Free bookkeeping software
You'll also be pleased to know that we have won more awards for customer service and accounting excellence than any other firm in our market including Accountancy Age Awards, Best Accountant for Contractors six years running and Best Companies Awards to name just a few.
With an online company formation facility, we have a lot of experience in forming and dealing with newly formed companies and will be happy to assist and guide new clients in all aspects of the administration and accounting requirements for their new company.
If you are thinking of contracting through your own company, read our new straightforward guide on How to Contract through your own Limited Company. You'll be surprised how little time it takes and just how easy it is.
If you have any questions about contracting or would like any further advice please call us.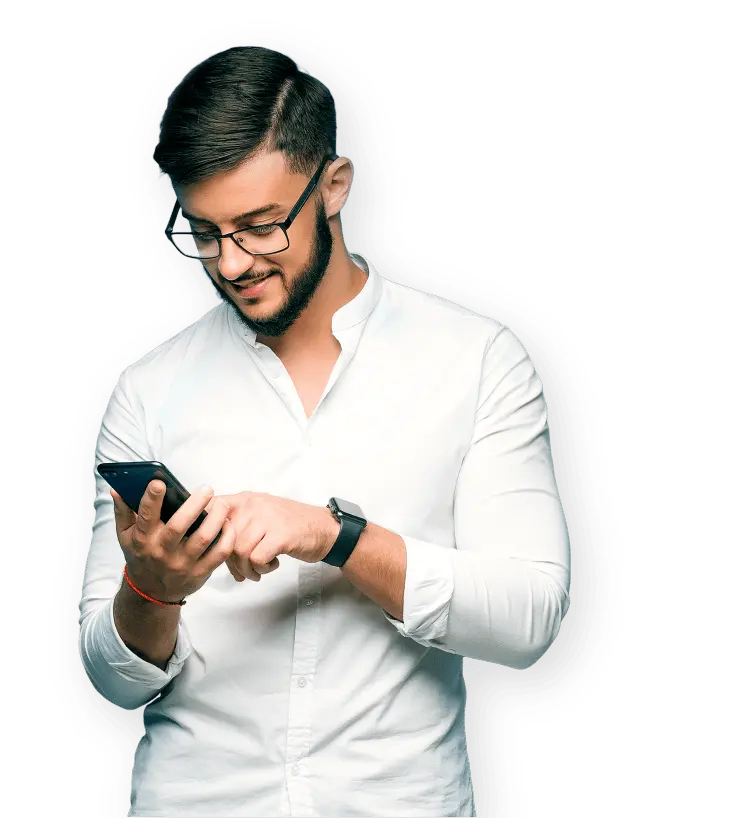 Interested in finding out more? Speak with our expert Sales Team to see how we can work together.
Here's how you can get in touch...
Existing client?
If you're already a client of ours, you can speak to your dedicated accountant directly.
Alternatively, call us on 03330 342 480